Challenge
The first lifestyle banking ecosystem in Germany
The most interesting challenge was to create a look and feel for a product which is at the boundary between lifestyle and banking, while respecting the essence of the Sparda Banks and embracing a wide audience. Furthermore, we created a product adapted for smartphones and web version, for multiple OS and a heterogenous audience.
Client
COMECO (co-founded by the Sparda Banks)
Services
Wireframing, UI/UX Design, Art direction
---
Collaboration
A tight cooperation with the development and the COMECO team
Working following the AGILE methodology, we work in design sprints of 2 weeks, exchanging on a daily basis with the development and the banking experts. We had to be extremely reactive to deliver quickly updated designs and iterate based on the client and end-users feedbacks.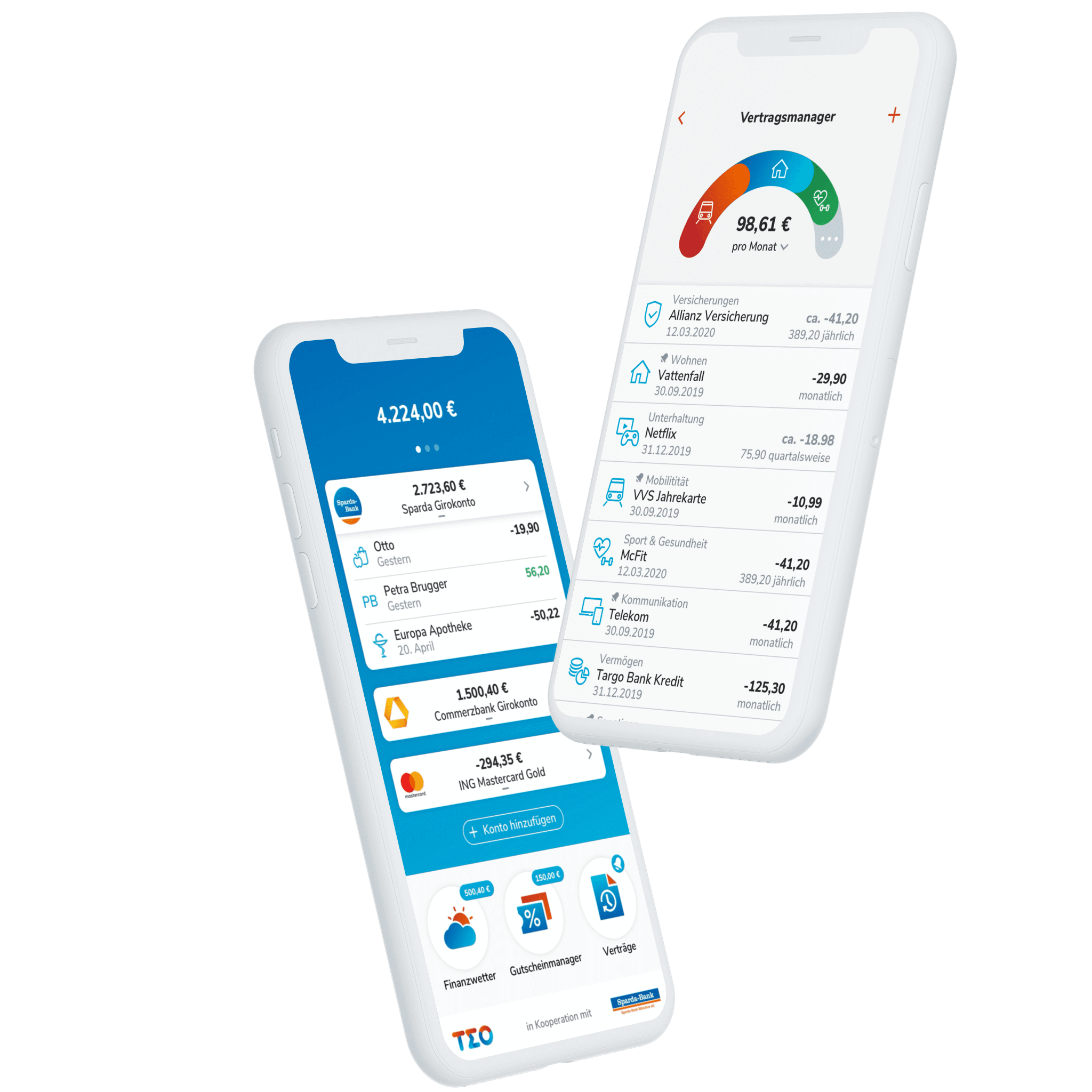 NunitoSans
A Á B C D E É F G H I Í J K L M N O Ó Ö Ő P Q R S T U Ú Ü Ű V W X Y Z
a á b c d e é f g h i í j k l m n o ó ö ő p q r s t u ú ü ű v w x y z 1 2 3 4 5 6 7 8 9 0
Le petit prince s'en fut revoir les roses: "Vous n'êtes pas du tout semblables à ma rose, vous n'êtes rien encore, leur dit-il. Personne ne vous a apprivoisées et vous n'avez apprivoisé personne. Vous êtes comme était mon renard. Ce n'était qu'un renard semblable à cent mille autres. Mais j'en ai fait mon ami, et il est maintenant unique au monde."
"ENNO has significantly supported us in designing an intuitive and user-friendly interface which both serves classic bank customers and internet-savvy target groups. The team is a reactive and dynamic while aiming to continuously optimising the overall user experience."

Stefan Biesterfeld

CEO of COMECO
Design
More than a thousand screens were produced.
Despite a friendly and colourful interface, the product is quite complex, the ecosystem adding to the complexities of the banking world. Besides designing responsive screens for desktop users, we came up with mobile interface fitting all smartphone operating systems.