ENNOstudio at SXSW Conference & Festival
The future is well and truly here in Austin when SXSW comes to town. And like the future, this Conference x Music x Arts x Film x Art Exhibition x Festival defies description as well as convention. We are constantly thinking about the future in the ENNOstudio office and how new ideas and technologies can help us improve the universe we live in – and design the best metaverse that's about to take off.
Not surprisingly this year's events are dominated by talk of the metaverse and NFTs. And there are more concerts, XR and interactive events than ever before, demonstrating the decade-long shift from an attention economy to an experience economy. 
There's a lot to share, so let's get started. 
Goliath: Playing with Reality
Barry Gene Murphy, May Abdalla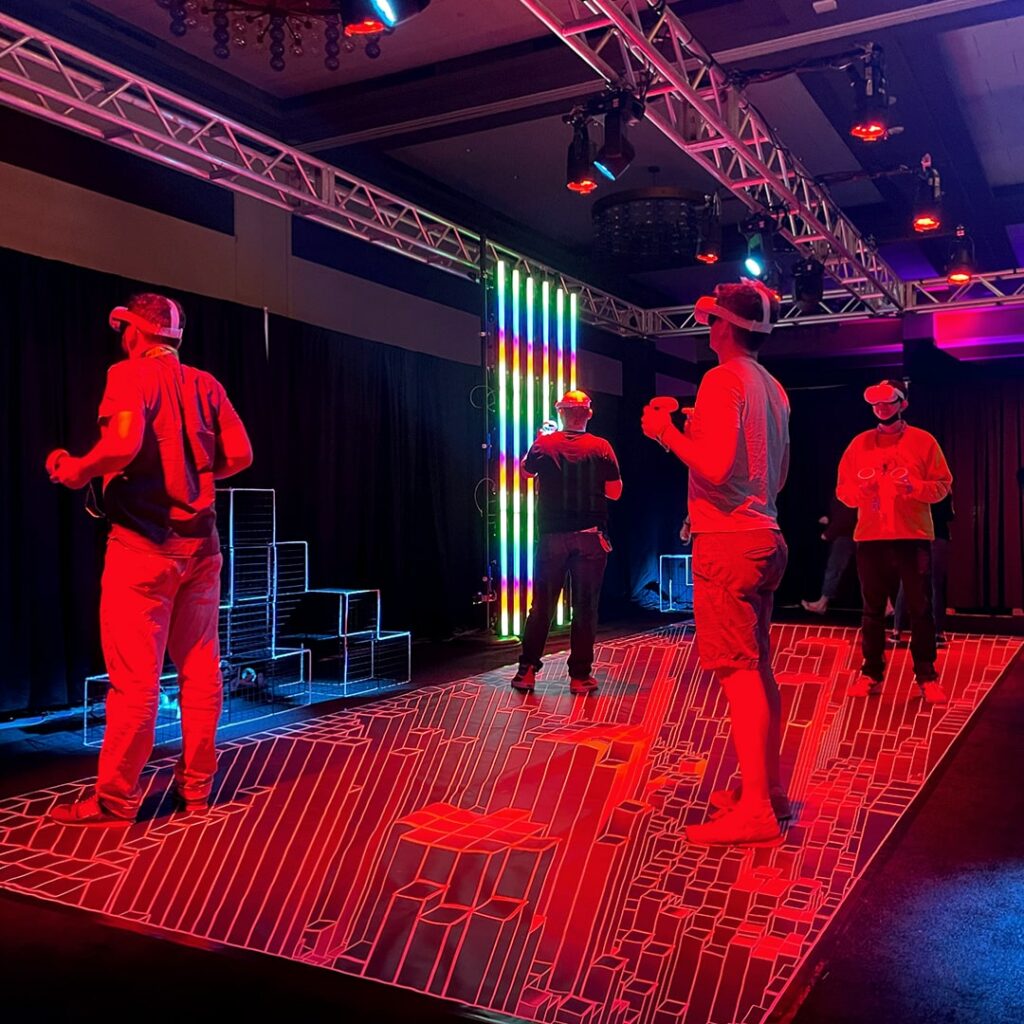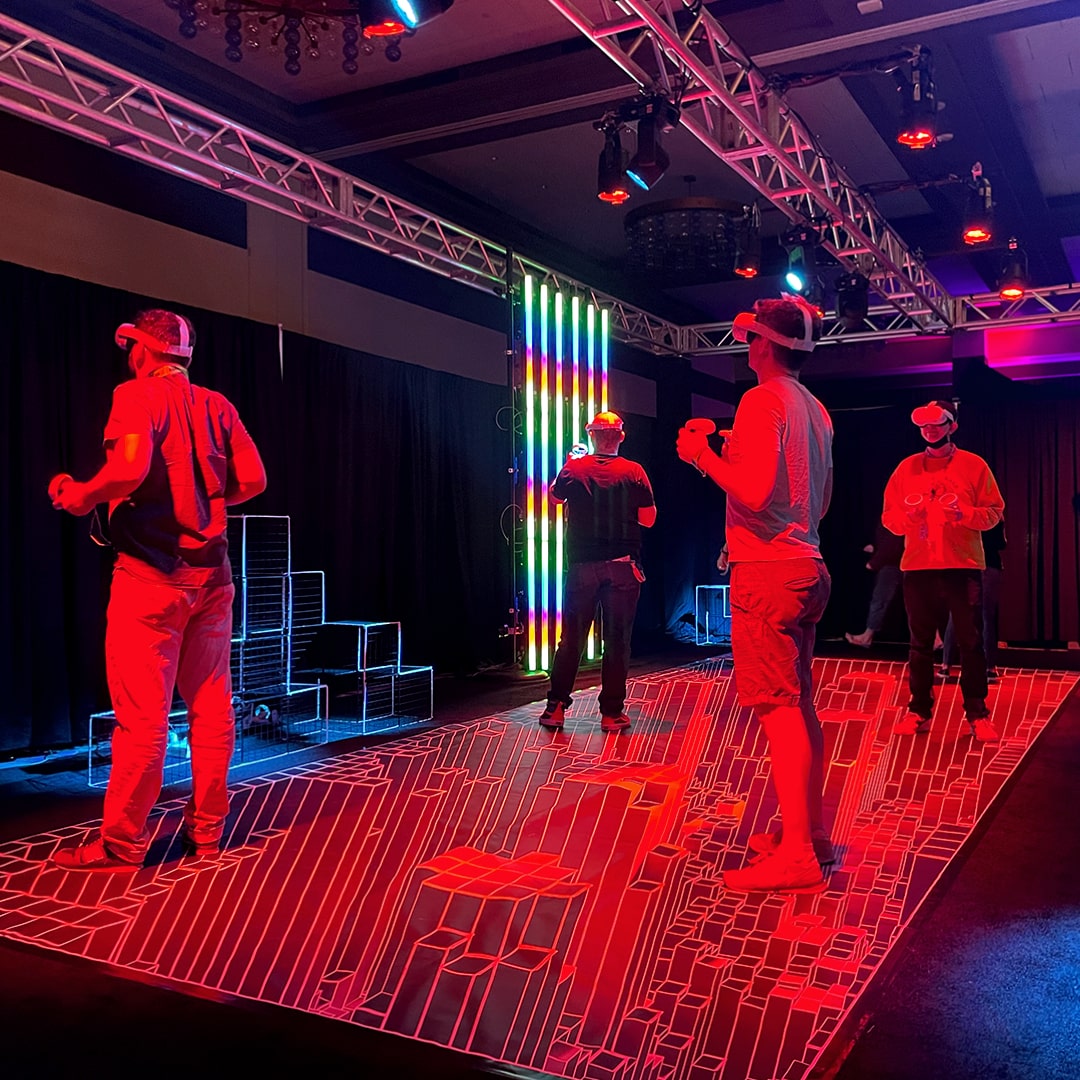 SXSW has seen so many impressive virtual reality experiences that it's hard to just pick one. But when we went to check out an interactive narrative movie experience called Goliath: Playing with Reality, we just had to tell you about this super impressive, genuinely immersive and highly educational VR offering. 
With our headsets on, we explored the limits of our own reality and the reality behind the protagonist suffering mental health problems. It helped us gain a deeper understanding of Schizophrenia and demonstrated how video games can help combat loneliness in the real world. Plus it also showed how fast 25 minutes can pass when being told (or being inside) a compelling story.
Goliath was beautifully narrated by Tilda Swinton, who was our guide through numerous incredible interactions while being both observer and actor simultaneously. This new type of movie experience is at the forefront of the next generation of VR entertainment, proving that gamification can have an immensely positive impact on human behaviour. 
Equity by Design: Inclusive UX Research Practice
Molly Bloom, Erica Ellis, Nanako Era, Liza Meckler
This event welcomed a diverse, all-female panel to discuss the future of design research, and we were impressed to learn that Airbnb and Uber now have dedicated design teams to combat discrimination and exclusion in their user experiences. 
The speakers, who are the brains behind inclusive research (read more on Medium), revealed their new framework for the first time, which is designed to close the gap between the majority and edge users by answering 4 questions – to grow awareness and uncover experience gaps, challenge your assumptions and ask:
Who is doing more work? What are competing products?
What assumptions does this product make about people?
 Where do you fit into this product space? Who are you similar to?
What questions can we ask to close knowledge gap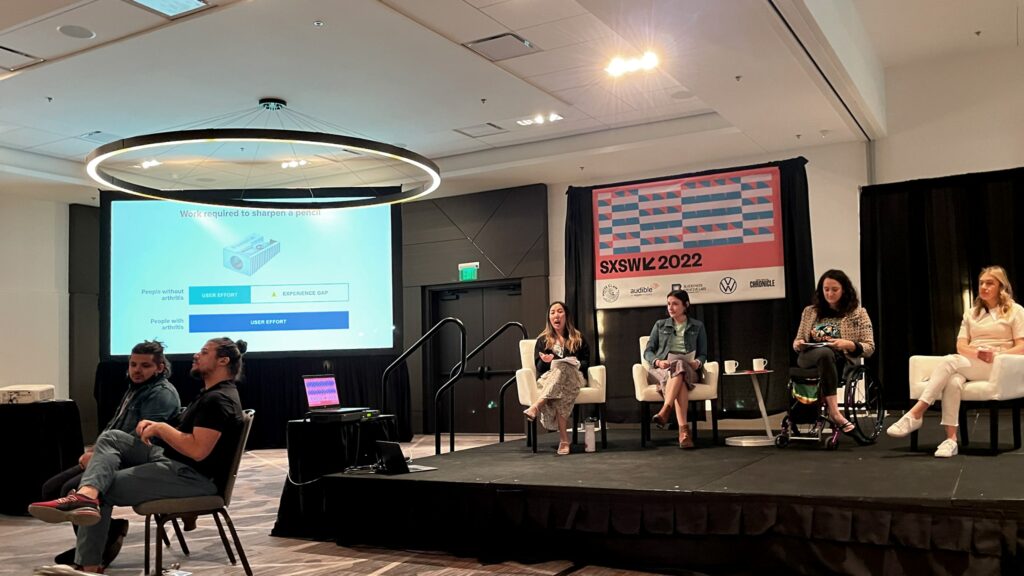 The panelists also shared some of their inspiration and further reading. And for those who want to learn more, here they are:
Cross cultural design, Book by Senongo Apkem 
Mismatch: 

How Inclusion Shapes Design, Book by Kat Holme

s
Pleasure Activism: 

The Politics of Feeling Good, Book by Adrienne Maree Brown
After this talk, we got in touch with the co-chair for knowbility in the hope of cooperating with them. So watch this space! 🤞
Porsche Unseen: what it takes to create timeless design pieces
Ingo Bauer-Scheinhütte, Steffen Ganz
Two designers from different areas of Porsche presented their take on the creative process. One designs jewelry and the other cars, but both of them were keen to show how iterations are essential to product development.
During their talk, Ingo and Steffen went over hundreds of fully developed concepts that didn't quite make the cut, and it was amazing to see how two different arms of the Porsche brand were still aligned to a unified brand experience. They achieved this by building with similar materials, by following the founder's ethos, and by using a cross-functional team that successfully managed to create a homogenous product line experience.
After the talk we spoke with Ingo, who said dealing with a digital and analogue design simultaneously is the most challenging aspect of their processes. Even more so than creating a new 911 or a watch under the same brand.

So how can we make a digital interface as timeless as the Porsche 911 chassis? Especially when ideation to launch can take several years.
The answer seems to be regular tweaks and updates – just like how an operating system evolves. Plus, it always helps to stay away from graphic design trends, which could help you stay relevant after you've launched.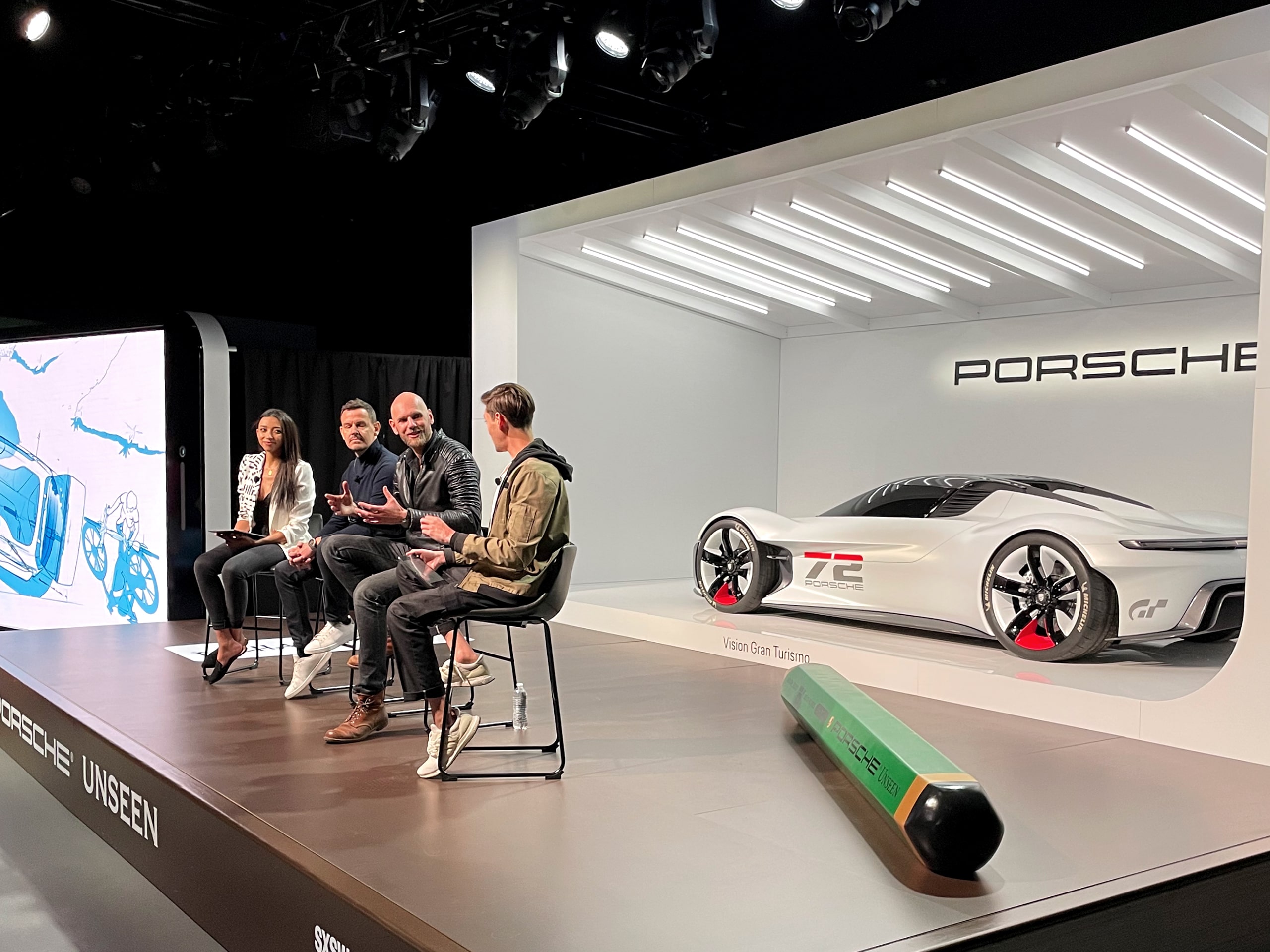 With a focus on the much-hyped colorful NFT project Doodles, this was not so much a specific talk as a glimpse into the future of NFTs.
For the uninitiated, NFTs (or Non-Fungible Tokens) are irreplicable pieces of digital art, hardcoded in blockchain to make them totally unique. Doodles allows you to shop and forge their own unique brand of intergalactic "rainbow-puke" NFT creations. The event told us how the Doodles venue bridged the decentralized online world and living, waking reality through awesome hybrid activations. 
Here Doodlers were rewarded with memorable experiences offering perks to those who held a Doodle-built NFT, opening a new tangible dimension to their brand experience. A tantalizing look at the immersive potential of blockchain-based assets is already here today.
The metaverse: Designing a new global paradigm
Evan Helda, Vince Kadlubek, Pico Velasquez, Alex Wills
The metaverse: we know it's already here. But how come no one can define what it is yet? And why is it that everyone sees its potential differently? Right now, the metaverse is still one of those elusive creatures that offer up more questions than answers. But wow! It's exciting!
The speakers of this talk all were in agreement. The metaverse for more human online experiences and the switch from 2D to 3D interfaces is going to impact all areas of the digital sphere. Just as emails disrupted how we communicated a few decades ago.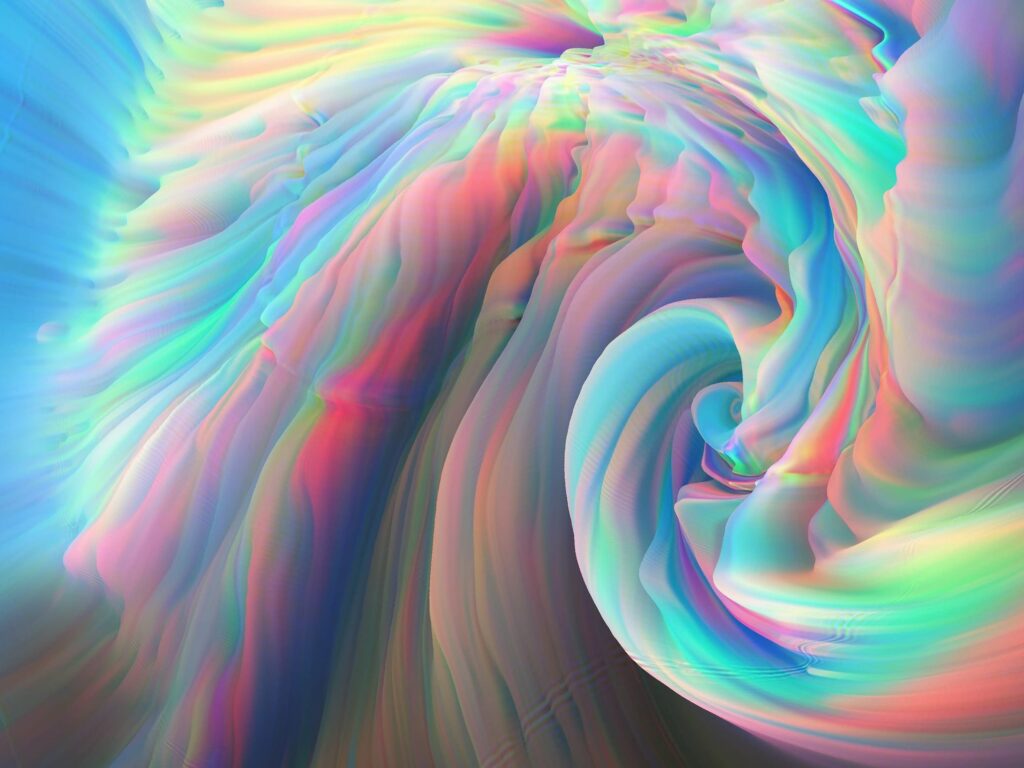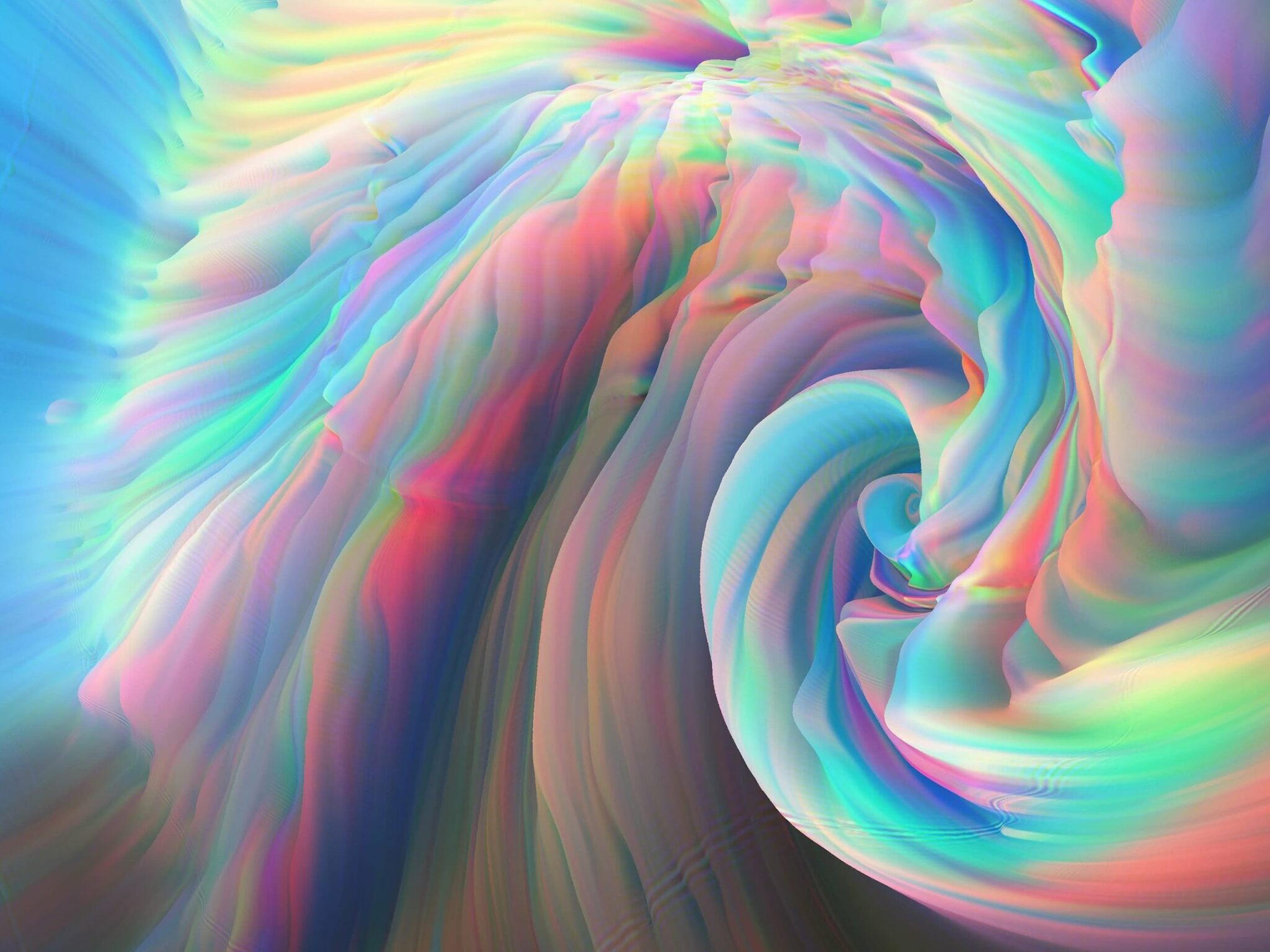 Storytelling will play a big part in this new online landscape and special experiences will make content more fun and accessible. For example, education offers many possibilities to provide immersive experiences while learning. What if Disney created content for schools? Kids will have less difficulty concentrating hours on end on a conference call with their teacher.
For technology professionals like us, especially designers, the metaverse still has so many unknowns. Like how will we design interfaces or map digital spaces? Will we go beyond our current reference points like an office or a desktop screen?
What is dynamic? What is static? We will need to think in entourage design, blurring the lines between architecture and graphic design.
As Edward O. Wilson once said: « The real problem of humanity is the following: we have Paleolithic emotions, medieval institutions, and god-like technology ».
Could the metaverse be a way to reduce that gap between those primitive emotions and our advances in technology? The answer: we don't know yet!
Into the metaverse: Creators, Commerce and Connection
Mark Zuckerberg, Daymond John
After Zuckerberg changed the name Facebook to Meta in October last year, he was unashamedly appointing himself as architect of the metaverse. His talk on the metaverse at SXSW was always going to be highly anticipated – but didn't live up to the hype. However, it was interesting to see where the biggest of tech entrepreneurs is headed. 
From photorealistic to more creative projections, he's convinced that creating and developing identities will be the heart of the metaverse experience. Expression of one's character will come through clothes and styling. 
Zuckerberg took the occasion to announce that Instagram will be slowing the NFT trade, continuing the current social media meta-marketplace logic. On a more optimistic note, accessibility was mentioned a few times, stating that wheelchair and hearing were being integrated into future meta developments.
But there were disappointments. There was no mention from Facebook's founders of the countless privacy scandals and their plans to change in the future. It's well overdue that they recognize Web 2.0's mistakes and help to build a truly better digital world.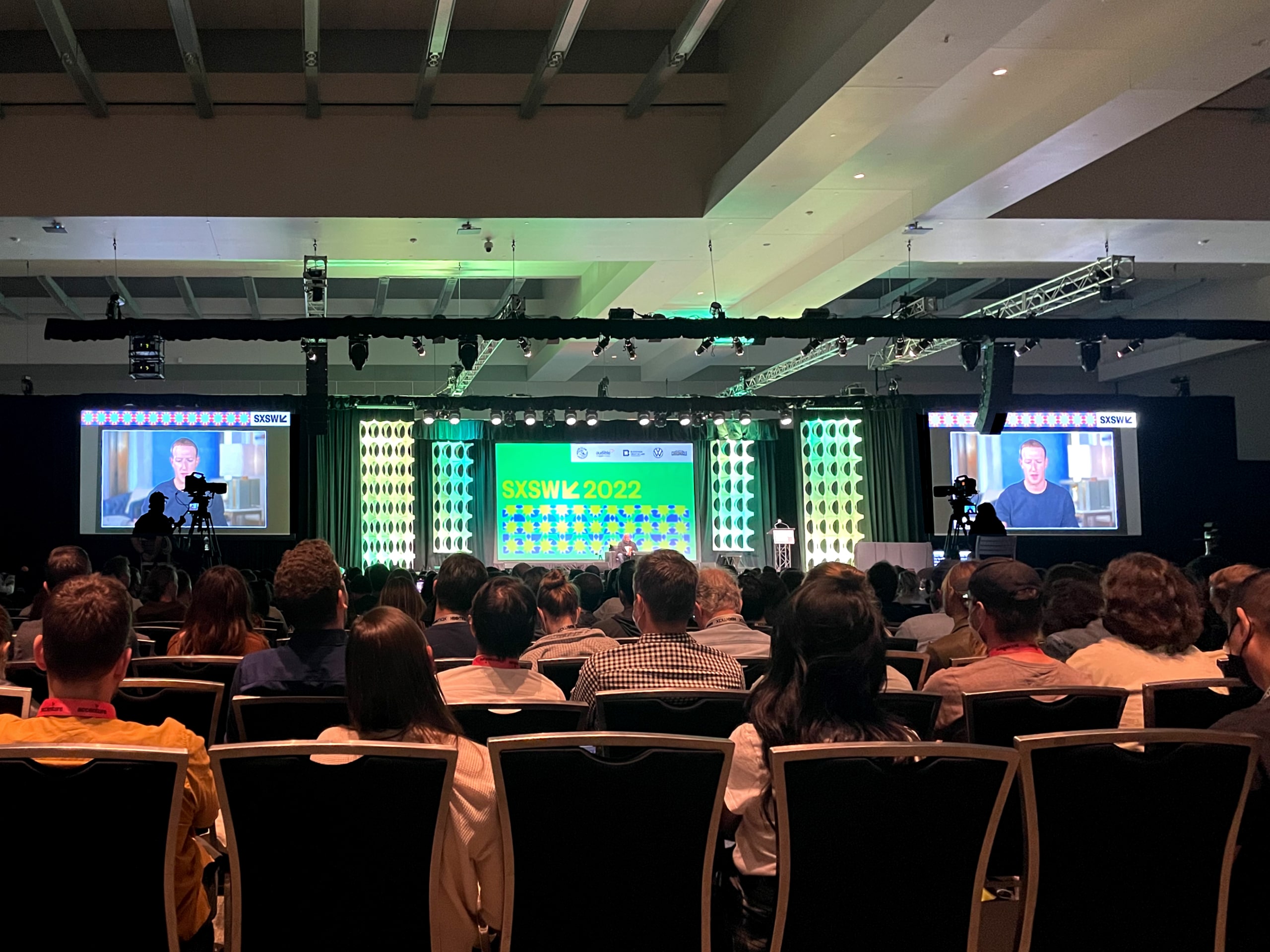 But with Zuck simply repeating that Facebook, WhatsApp and Instagram are dominating the social media scene once again, and that meta will naturally lead the way into the metaverse, it doesn't seem he learned any lessons from his terrible 2021.
We hope you're enjoying our insights from SXSW.
If you want to discuss on how inclusive design, NFT or the metaverse will impact your business and your relationship with your customers, drop us a line.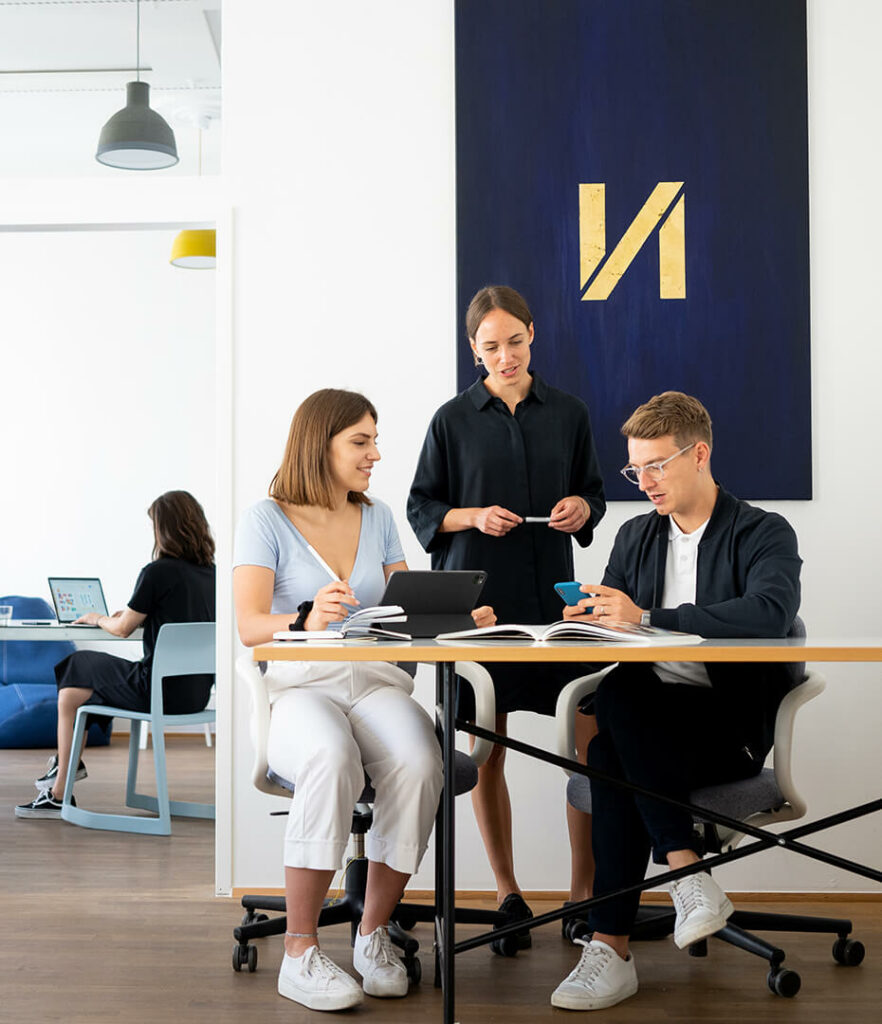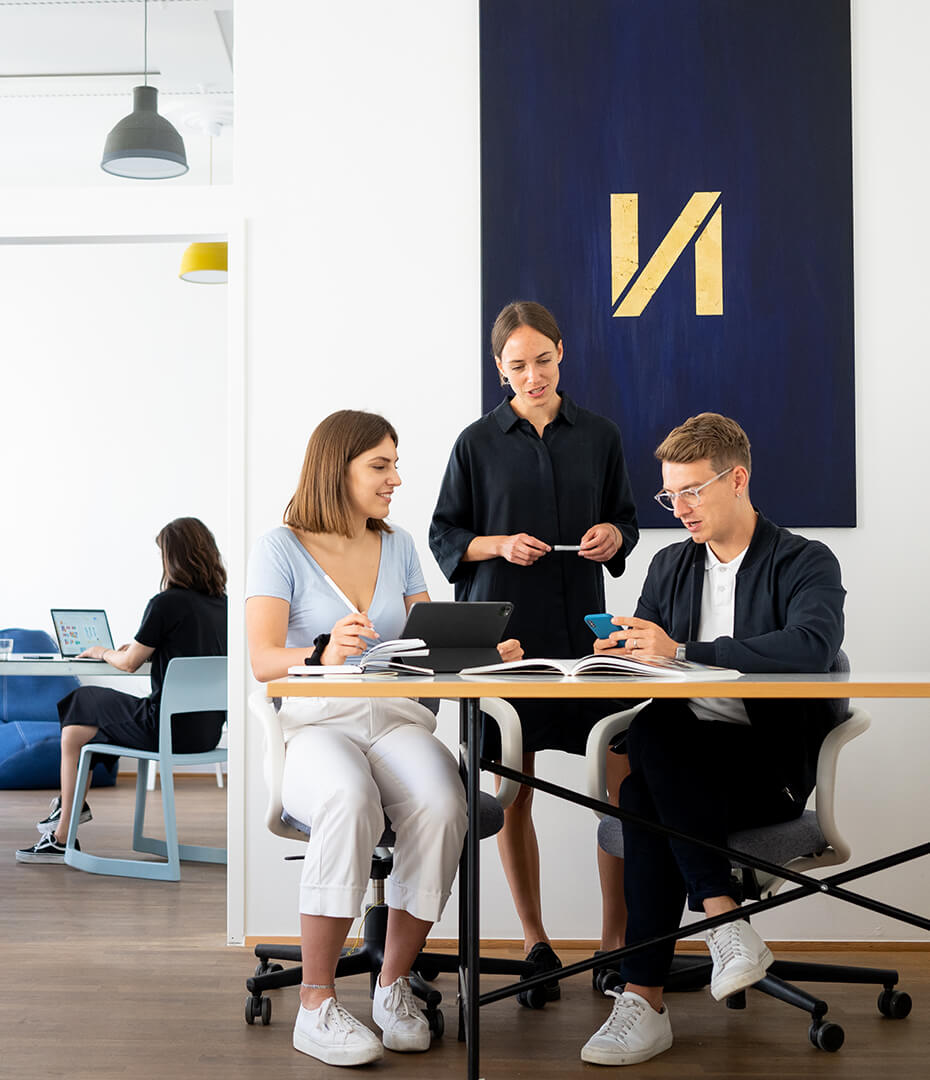 We are a design and innovation studio creating engaging, accessible digital experiences for everyone. Our team of product designers and strategic consultants combine beautiful design and creative strategies to build and promote user interfaces that make a real difference to people's lives.