Learn how to avoid design bias for digital products
The awesome online conference Product Camp recently invited our CEO Guillaume Vaslin to talk about the importance of inclusive design in tech. This blog provides an overview of Guillaume's presentation that takes us all the way from 20th century architecture, to digital design of today and AI of the future. Plus, as a leading design agency in Berlin, we offer practical, actionable solutions used by ENNO studio to help businesses open up their digital spaces to wider and more diverse audiences. 
After reading this blog and watching Guillaume's presentation, we hope to show you that inclusive design isn't a utopian idea, it's just good business.
What we can learn from Le Corbusier's Modulor
Meet Le Corbusier, one of the most renowned and influential architects of all time. Throughout the 20th century, the French-Swiss designer created buildings with a desire to rethink urban spaces with the user in heart and in mind.
Le Corbusier's legacy lives on through his famous listed buildings and his idea of Modulor – a design system he conjured up to make architecture more universal and to work for everyone. His intention was to create a standard design scale that focused on humans and how they interacted with the space around them, taking architecture beyond a pursuit for the practical, the aesthetically pleasing or as a demonstration of power. Sounds good, doesn't it?
Well, it certainly sounded good to all the people who commissioned Le Corbusier, and the architects who his buildings inspired throughout the 20th century. But when Le Corbusier decided on his standardised human measurements (based on an able-bodied British policeman 183cm tall), he unwittingly excluded vast swathes of the world's population from interacting with his architectural spaces as he wanted. Unless you were 183cm tall, that is.
Le Corbusier's Modulor system was not only fashionable, it became the gold standard in architecture. But the more Modulor was applied and replicated, the more buildings people were being excluded from. By having elements like the height of door handles, worktops, and steps designed for an 'ideal' man, Le Corbusier's own biases entrenched existing inequalities in society, be that gender, disability, age or health.
How Modulor is relevant to the digital world today
The tech world likes to think of itself as a progressive force, finding new and exciting ways to make life better and easier for everyone. However, in the video Guillaume discusses three striking examples of an online user experience where exclusion occurs today. With just a few examples, it's clear that many digital experiences today are far from being inclusive.
And this is where Modulor comes in.
If we take the example of Le Corbusier's biases in the Modulor system and in the physical world, we can see history repeating itself in the digital world of today. With the homogeneous group of tech moguls serving as the architects of our digital future.
Why businesses should make their UX & UI design fairer
No matter how hard they try, businesses during the product design phase tend to develop products for themselves. And despite their best intentions, unconscious bias can still creep through. When creating new digital products, it's easy to overlook the small details that make all the difference to someone else.
Take this and combine it with society's existing inequalities (which Le Corbusier, in part, helped reinforce); designers risk feeding their own biases into the digital landscape through the products they create.
People that don't correlate with the business' thinking are sometimes labelled as 'edge cases'. But if we look closely enough, we learn that everyone is an edge case with their own needs. And as users and customers, we should rightly expect these requirements to be met by brands looking for our business.
It's also true that our needs change over time. For example, as the online generations grow older, their digital products will need to adapt, too. So businesses need to listen more intently so they can best serve their customers better.
Inclusive design means better digital products for everyone
When a company strives to design digital products more inclusively, not only will users benefit, but their business will too. For example, if digital products can be accessed by more users, those products will appeal to a higher percentage of the market.
Opening up new customer segments can lead to innovations, helping improve your product and grow your brand's reputation as a whole. And by consciously considering the needs of all users, designers learn insights that can be applied across the board, increasing usability and joy of use.
By opting to follow a more inclusive strategy, this should result in more people being able to use your services at any time – and without the need for customer care assistants. This, in turn, will improve the user experience for all users and reduce the risk of damning reviews of your services from people who have been excluded from using them.
How to design inclusive digital products?
1. Involve all users
Every UX & UI design decision you make has the opportunity to include or exclude a potential user. So, when creating new digital products for clients, here at ENNO studio, we always follow the design thinking ethos.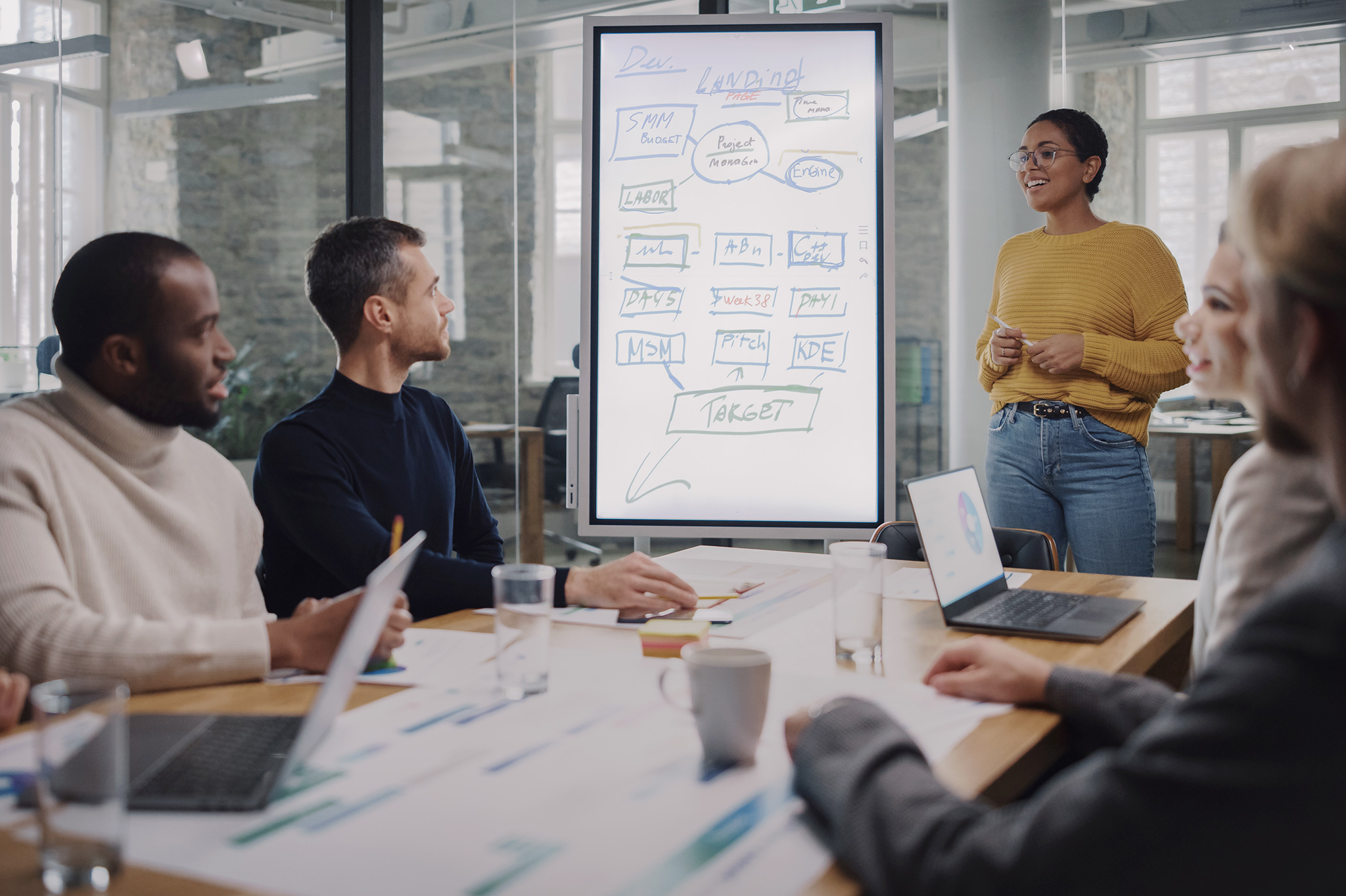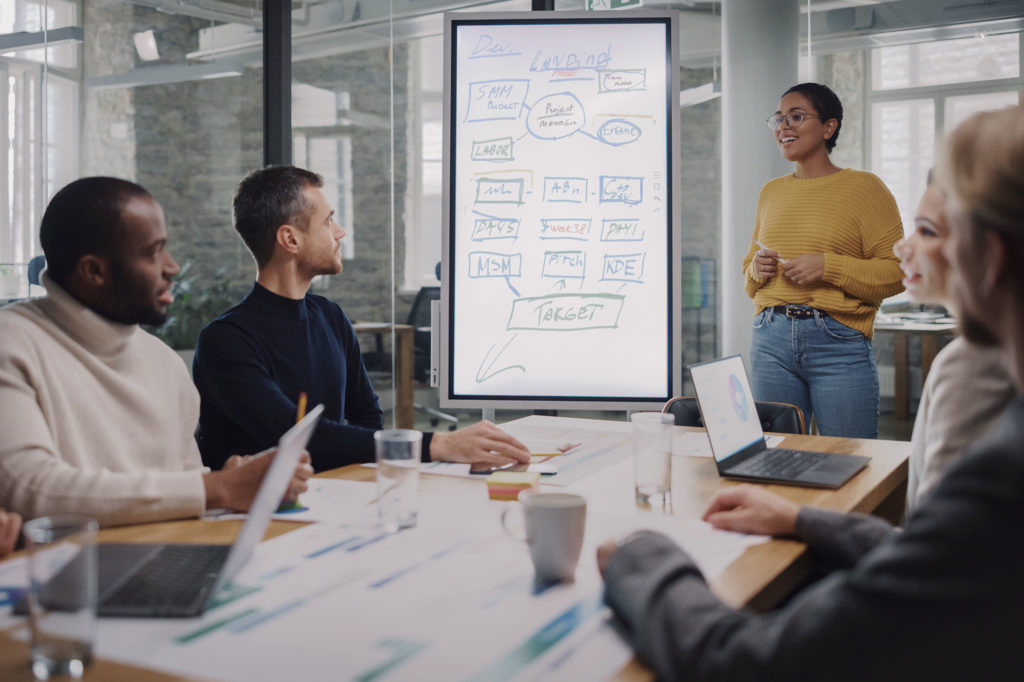 1 | Empathize
All digital products start with real-life humans. When ENNO conducts customer research,  we want to step into the user's world to understand their needs. The only way to do this is by speaking directly to them.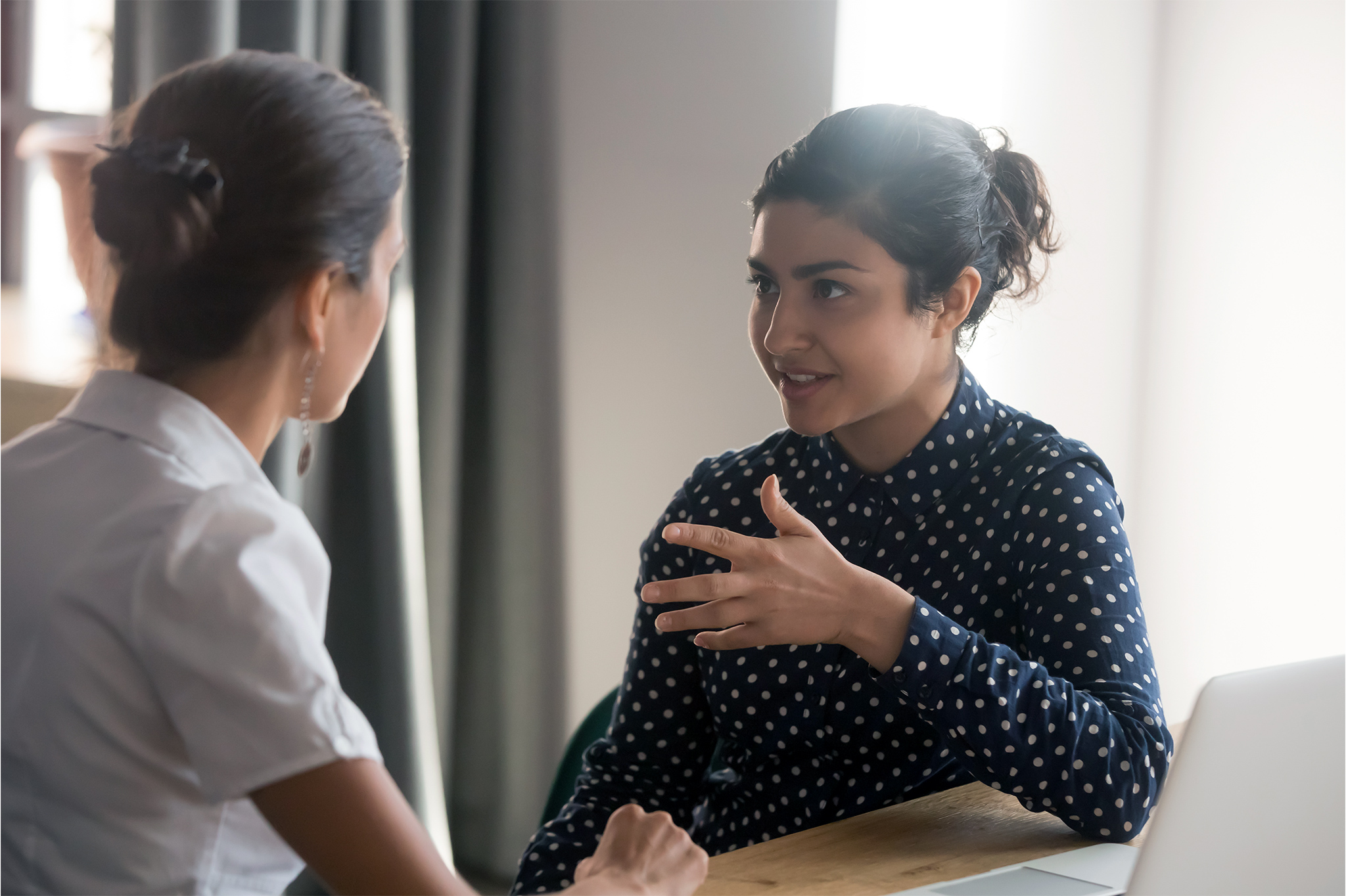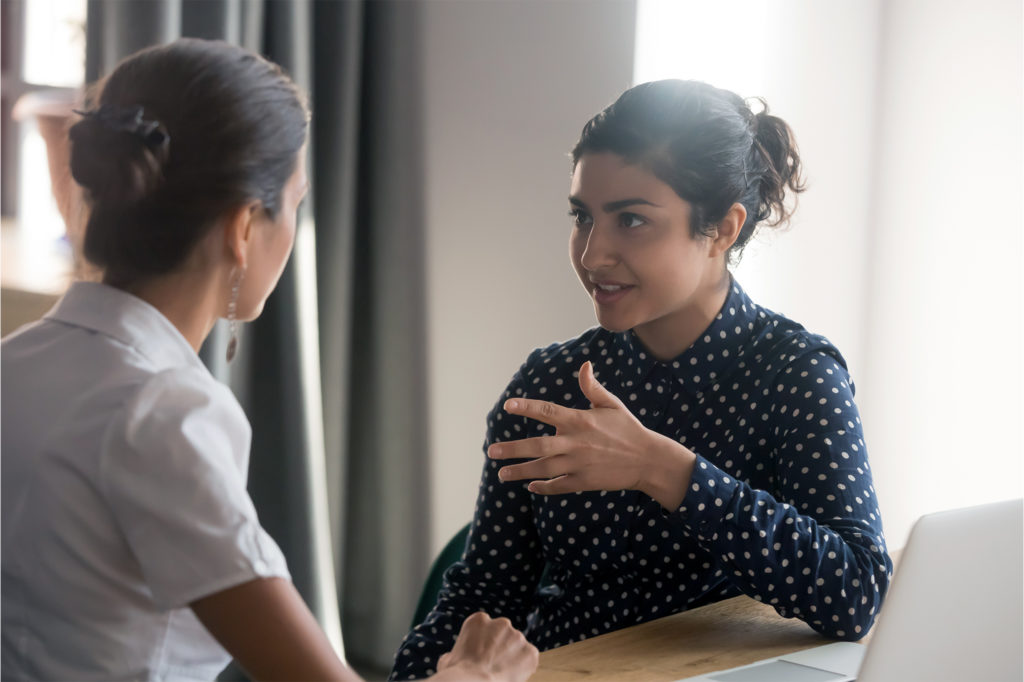 2 | Define 
Once you've got to know your users, you'll have a true-to-life data set that can help you outline and focus on specific goals.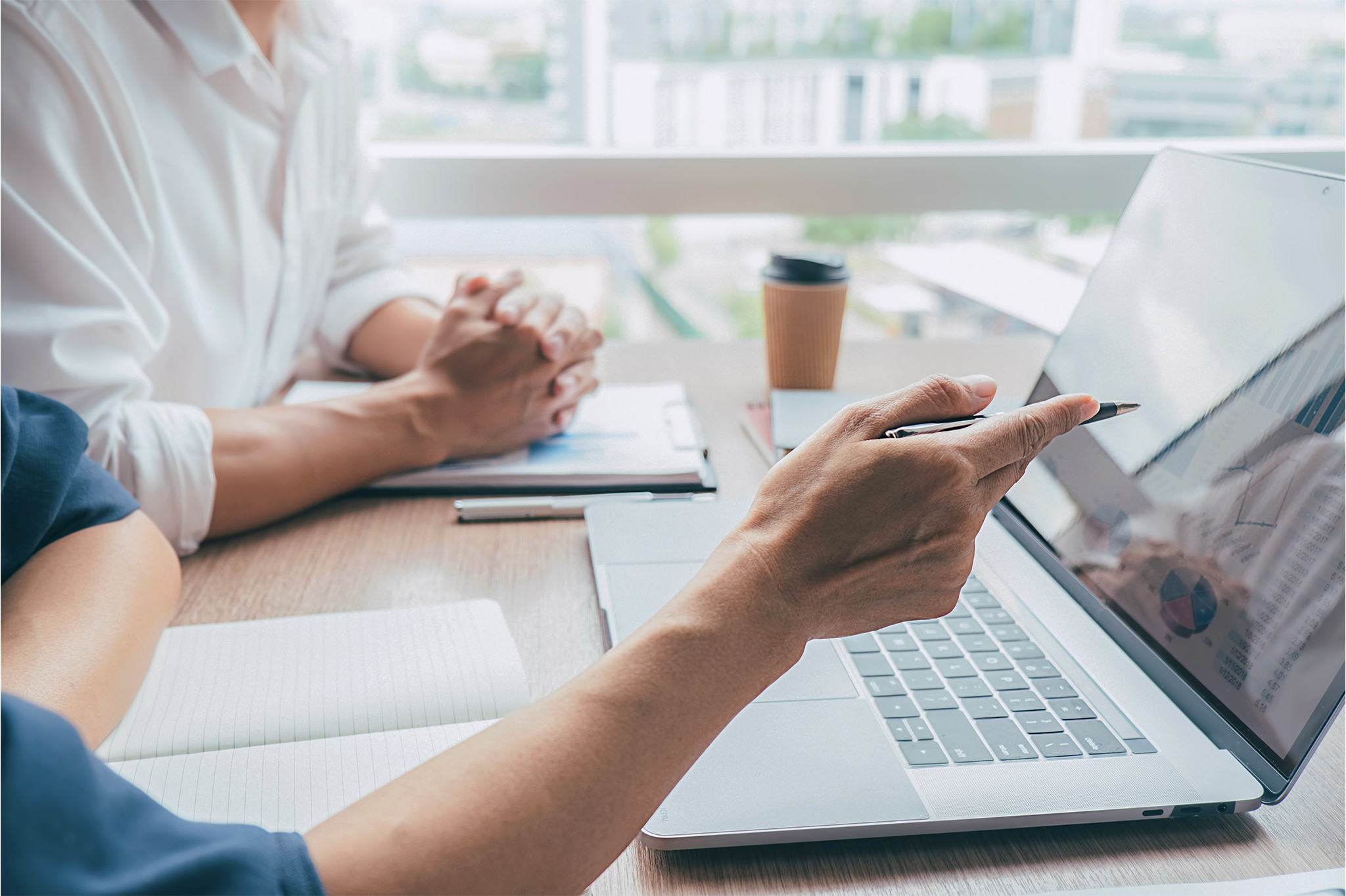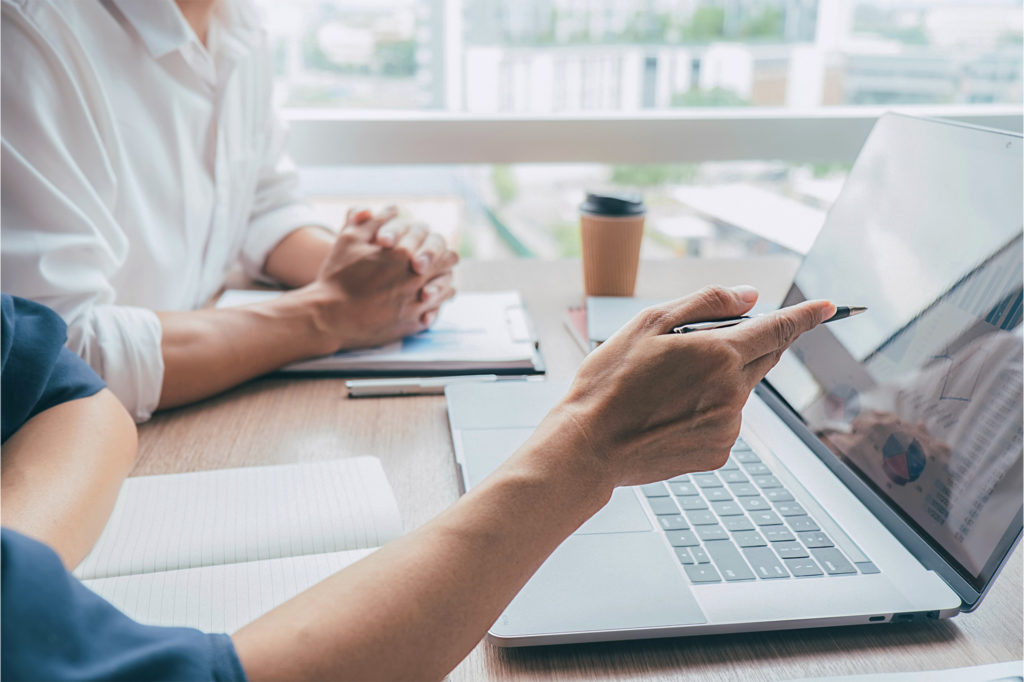 3 | Ideate 
At ENNO, we love ideas – good or bad. At this point in the product development process, we encourage clients to let the ideas flow because you never know which one will stick.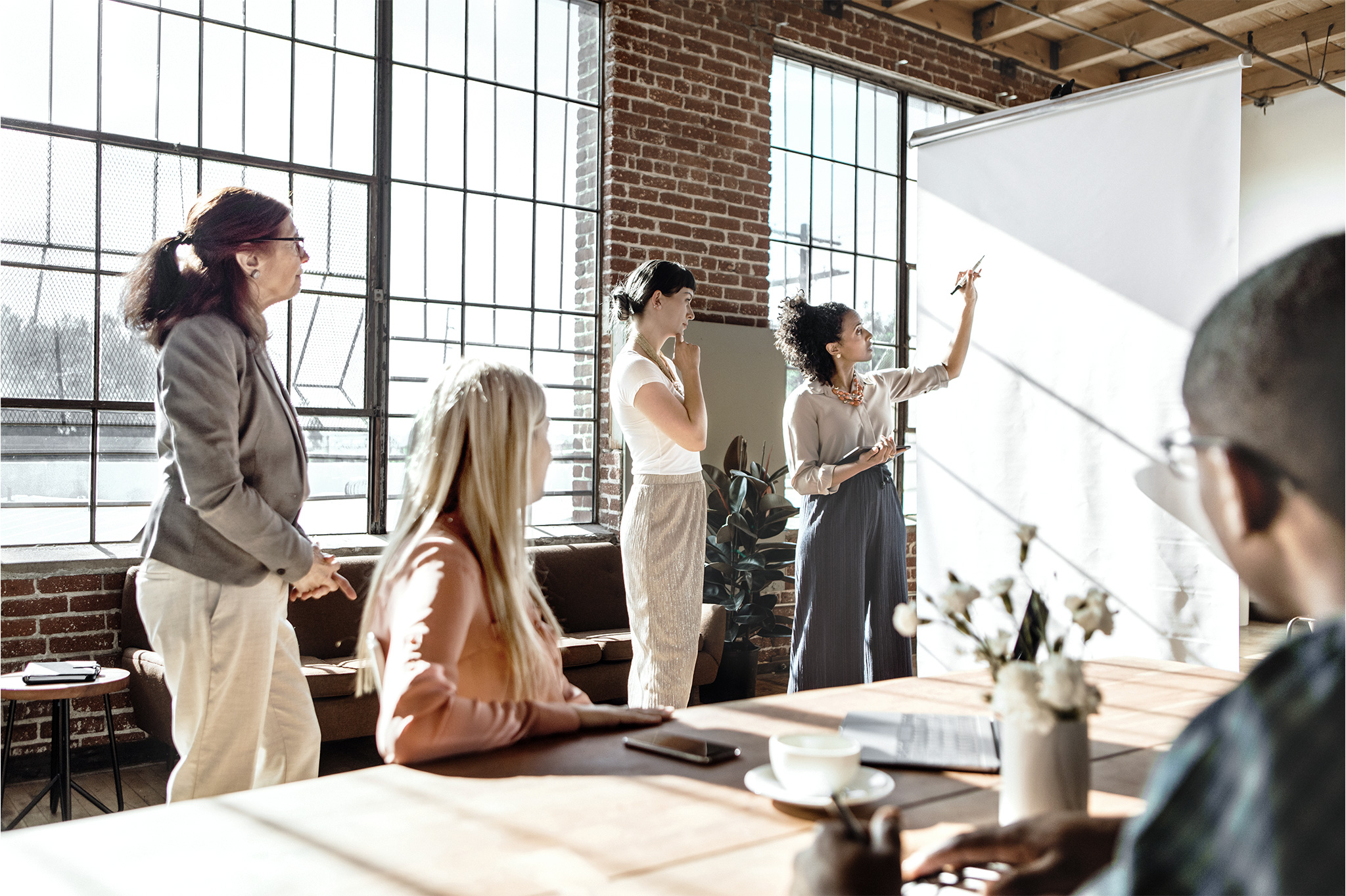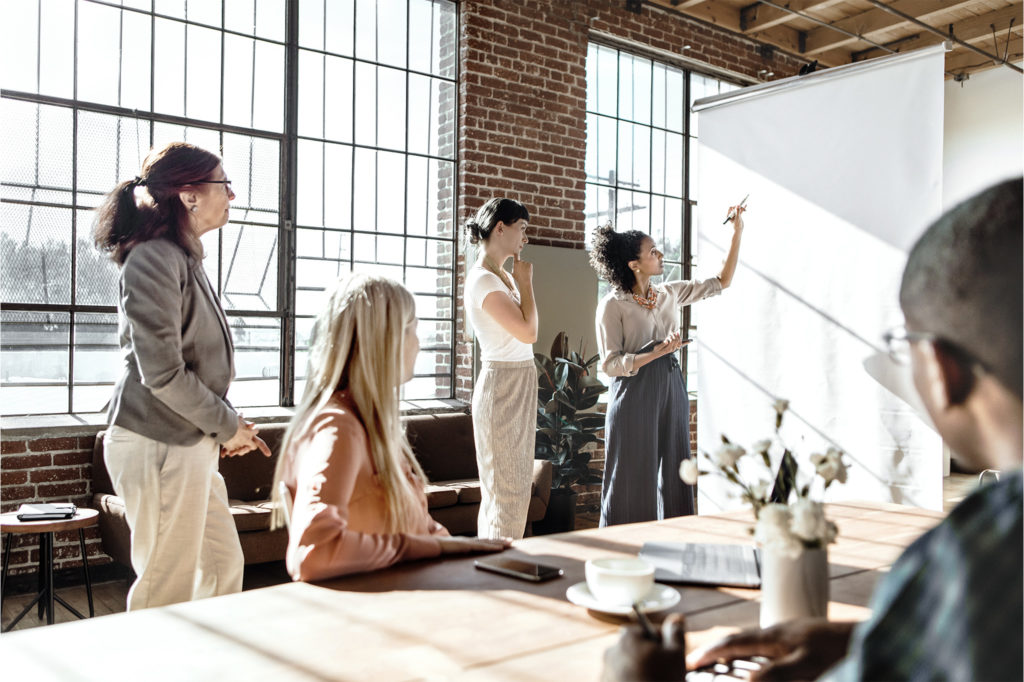 4 | Prototype 
You've selected your concept, so now it's time to make it tangible. This is the bare bones of your new digital product, but it will tackle the user problems you've identified.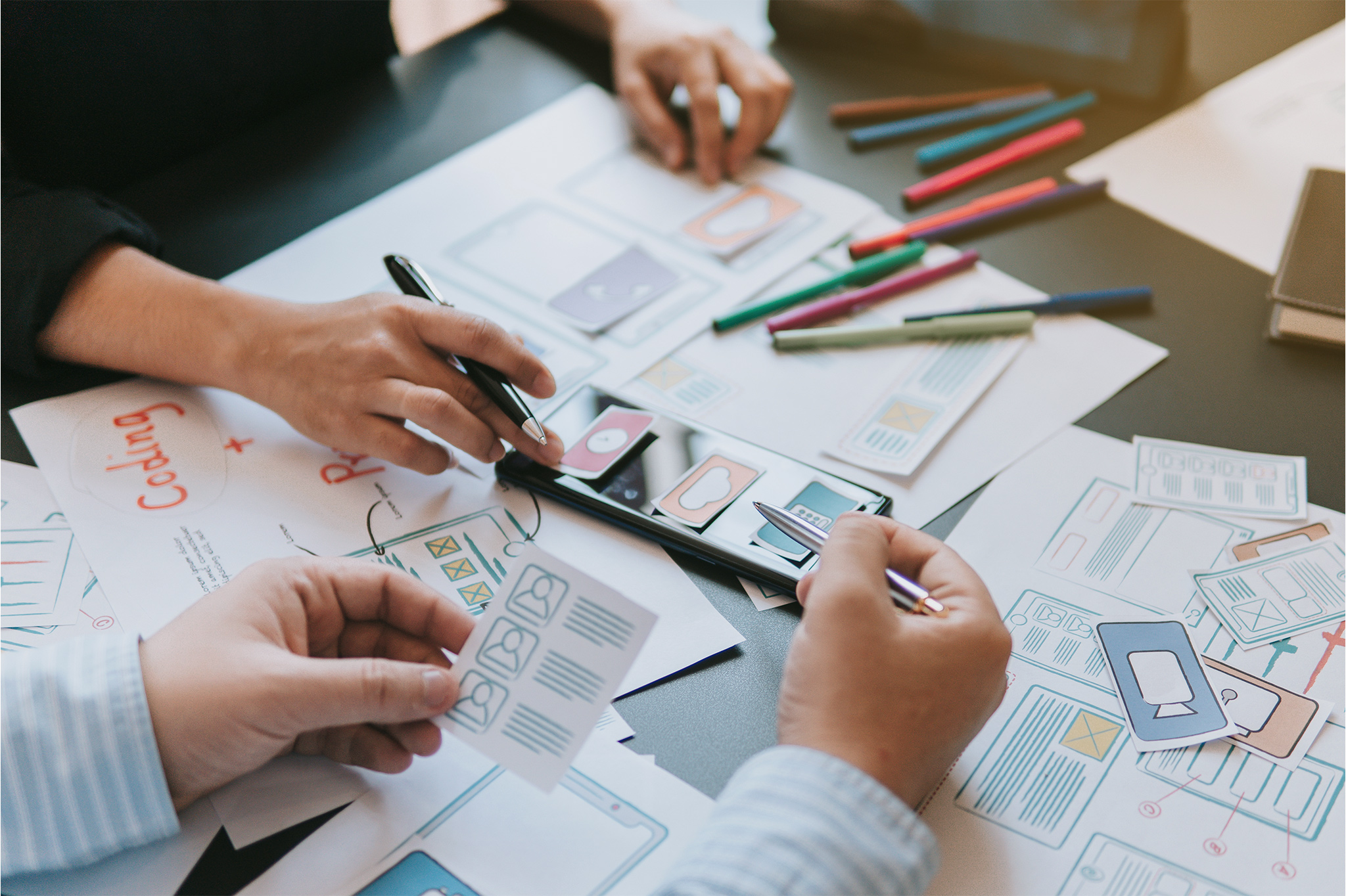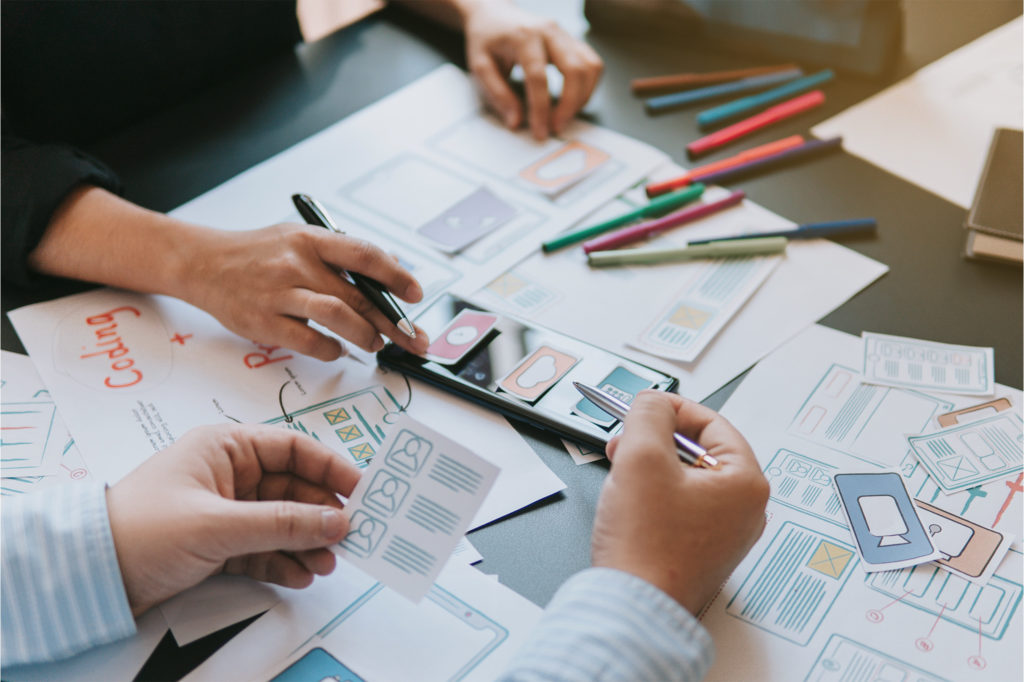 5 | Test 
When you've built our prototype, it's straight to the users you spoke to in the Emphasize stage. Then from here, it's all about learning, iterating and refining.
2. Use all available accessibility tools
Use all available accessibility tools. We all should be more fluent in these accessibility tools because there's no way that digital products and spaces can be fully inclusive without them.
Screen reader simulator:
Contrast checker: 
Accessibility checker: 
3. Get to know the Web Content Accessibility Guidelines (WCAG)
The WCAG is based around 4 considerations to help make online more accessible.
Perceivable
– how the user absorbs information shown
Operable – how the user navigates the site or product
Understandable – the information and operation makes sense to the user
Robust – information is clear to be understood by everyone and compatible with assistive tech
How to use AI to make digital design inclusive
In the last section of the video, Guillaume discusses why AI is becoming increasingly important to design. But he also explains why AI should be challenged whenever possible and used with caution. Just as Le Corbusier's Modulor concept homogenised architecture in the 20th century, unfortunately, AI has the potential to do the same to the digital spaces of the future. So businesses must be wary to avoid making the same mistakes again.
AI can help users by adapting to their behaviour over time. It can also efficiently gather data and act on customer feedback to help with future iterations.
When we say "we are what we eat", AI is the same, as it's only as good as the data it's fed. In the video, Guillaume examines two examples of AI falling far short of being inclusive.
This demonstrates that if users are excluded from data sets, there is no way for AI systems to consider them. Just like when businesses create new digital products or when Le Corbusier outlined his Modulor system, the ever-increasing application of AI in our lives runs the risk of reflecting, even accelerating, existing prejudices of society.
So more than ever, we have to consciously include all users in the design process to feed algorithms with truly inclusive data.
Is your digital product open to everyone?
Our team of product designers and strategic consultants can help transform your digital product into fully accessible and engaging tool that everyone can use. So, email, call or pay us a visit at our central Berlin office and let's start innovating together.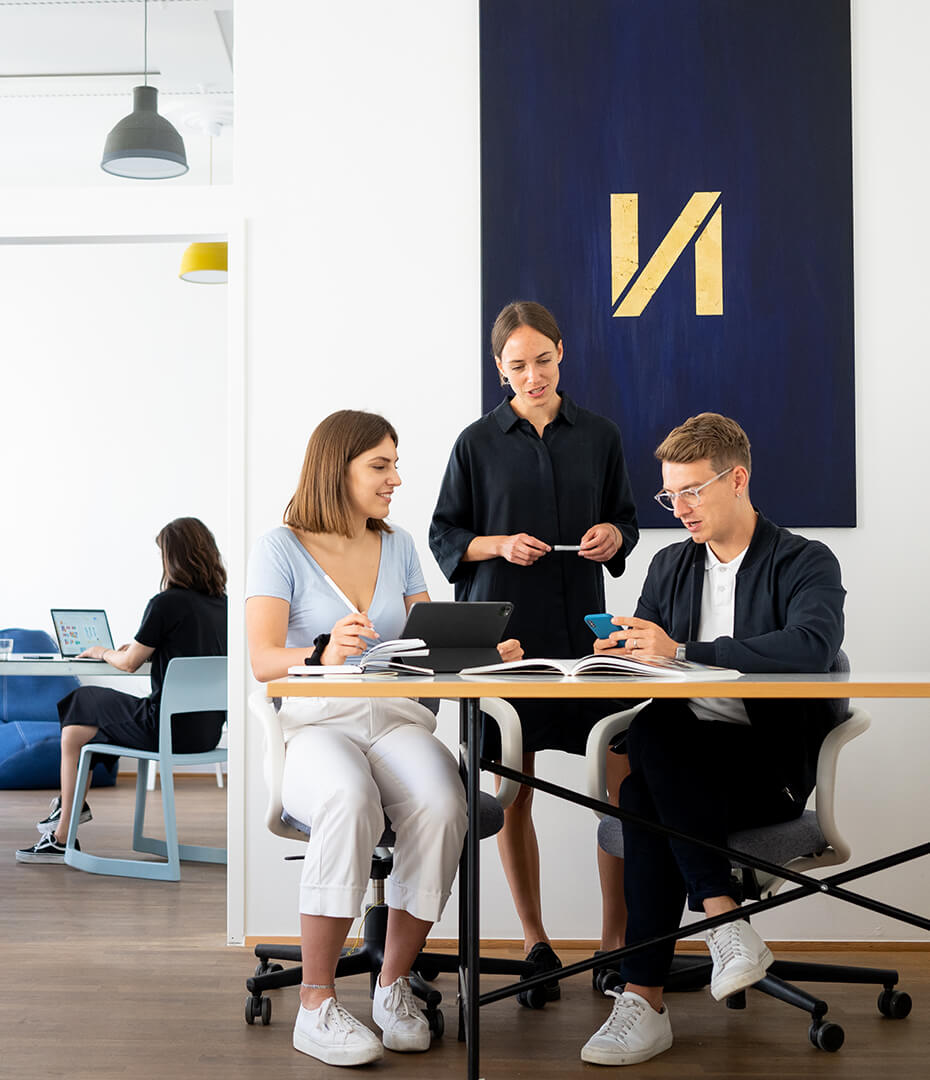 Wir sind ein Design- und Innovationsstudio, das ansprechende, zugängliche digitale Erlebnisse für alle schafft. Unser Team aus Produktdesignern und strategischen Beratern kombiniert anspruchsvolles Design und kreative Strategien, um Benutzeroberflächen zu entwickeln und auf den Markt zu bringen, die das Leben der Menschen nachhaltig verändern.