Luca Zamoc at ENNO studio
In mid-September, the ENNO studio was paid a visit by Luca Zamoc, a multidisciplinary artist from Modena, Italy. Luca hadn't just stopped by to say Hello; he was here to paint two walls of our studio and to capture what ENNO is all about. 
As an artist, Luca is heavily influenced by the Italian masters: Da Vinci, Michelangelo, Titian, Caravaggio. And like these esteemed artists, Luca takes inspiration from themes they explored, such as mythology and the relationship between people and nature. 
In 2017, Luca's profile was raised in Italy after his infamous mural commissioned by Netflix, but his modern, urban approach using traditional painting techniques have appealed to us for a long time.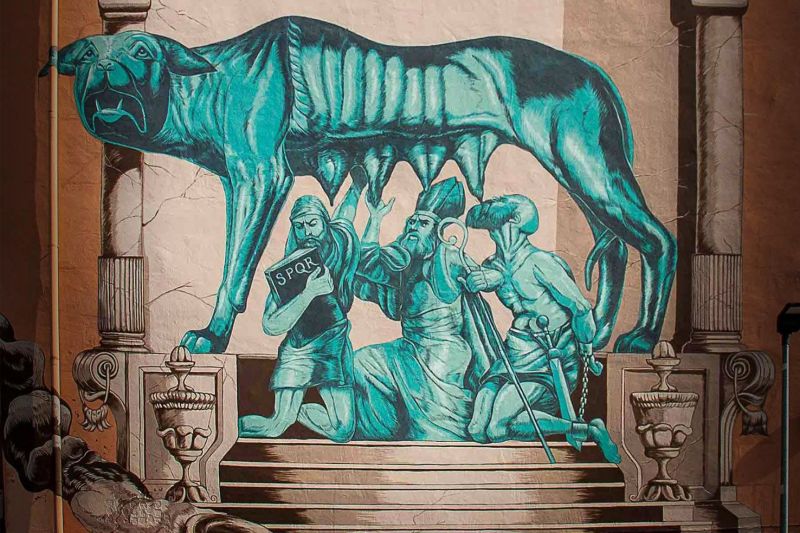 Coming up with the concept
After a quick brainstorming session, we outlined what we wanted to achieve in the ENNO studio. We agreed to combine the organic dynamic of nature with the rational, cartesian thinking of human beings. This, in essence, is an abstract representation of our work as designers: combining human needs with cognitive and aesthetic logic, user experience with visual graphics.
Luca's first artwork is based on the Fibonacci number, also known as the golden ratio or the rule of third. This famous spiral can be found in countless well-known art pieces and is considered the ultimate expression of an aesthetically pleasing layout. By contrasting this concept's ideal proportion to the chaos of the natural growth of trees, Luca finds an equilibrium and balance in the space between the branches.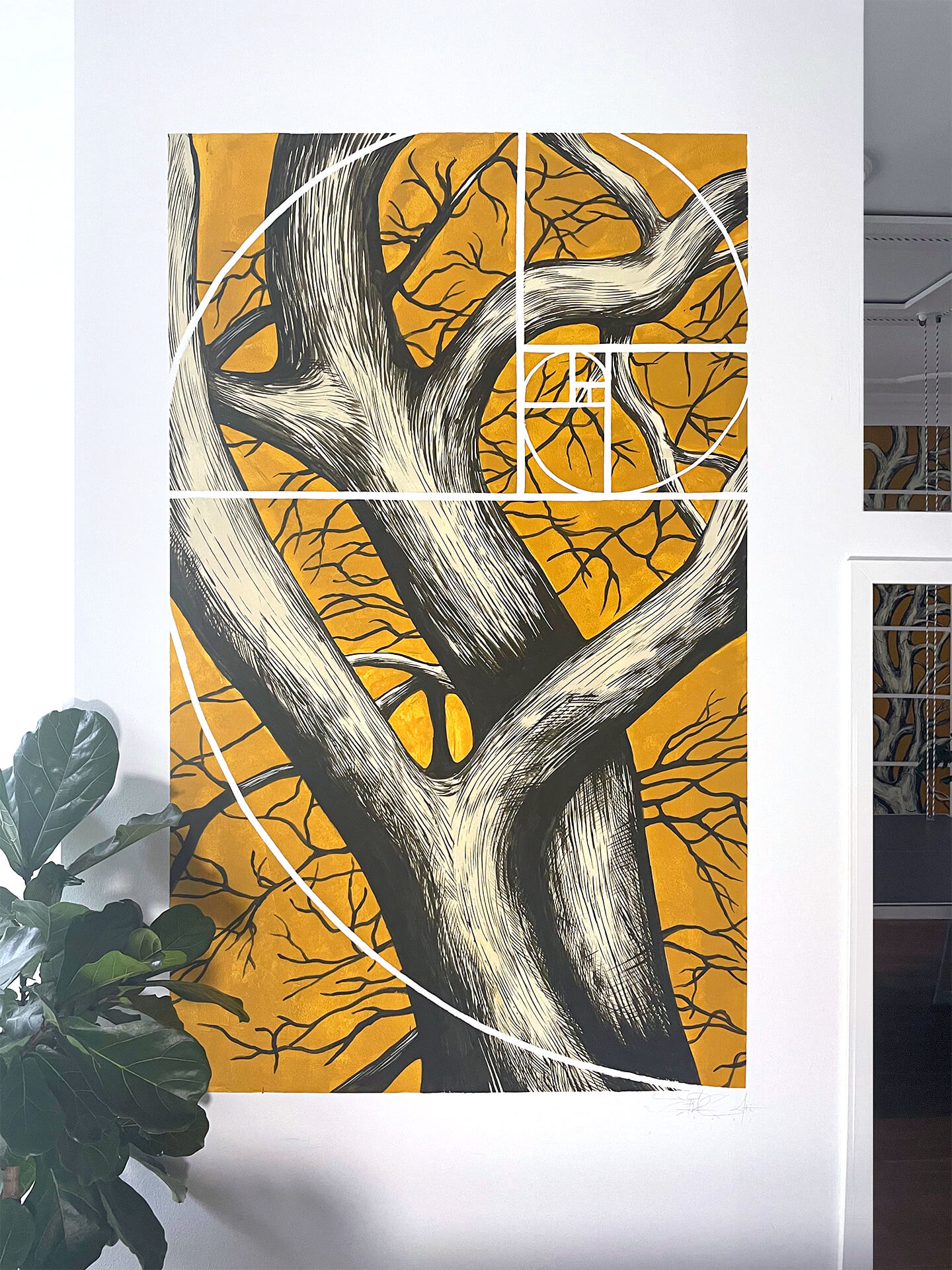 The second artwork is based on an infinite pattern. Looking at sections of the trees that keep repeating themselves, the artwork becomes visually appealing without us really knowing why. The never-ending matrix of infinite layouts has a mathematical quality – technological, even.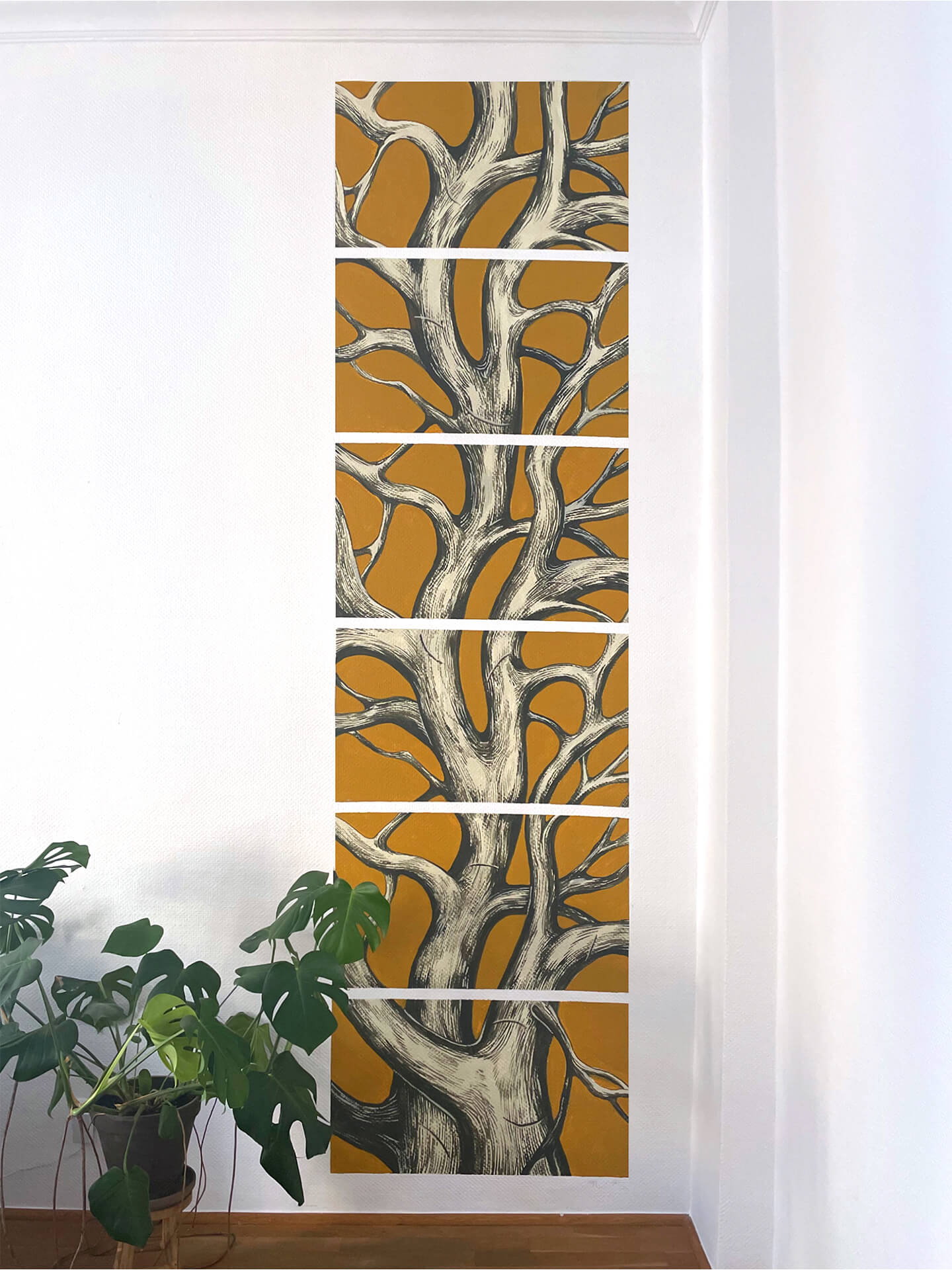 At ENNO studio, we play with natural patterns and human emotions using systems, principles and grids in our day to day work. We couldn't be happier with the final outcome of Luca's work that perfectly captures our vision in an abstract sense while working in the ochre and gold tones of our brand.
Thank you, Luca!
More about Luca Zamoc
Watch the making of video
Want to see it in the flesh?
Email or call us to pay us a visit at our Berlin office in Kreuzberg.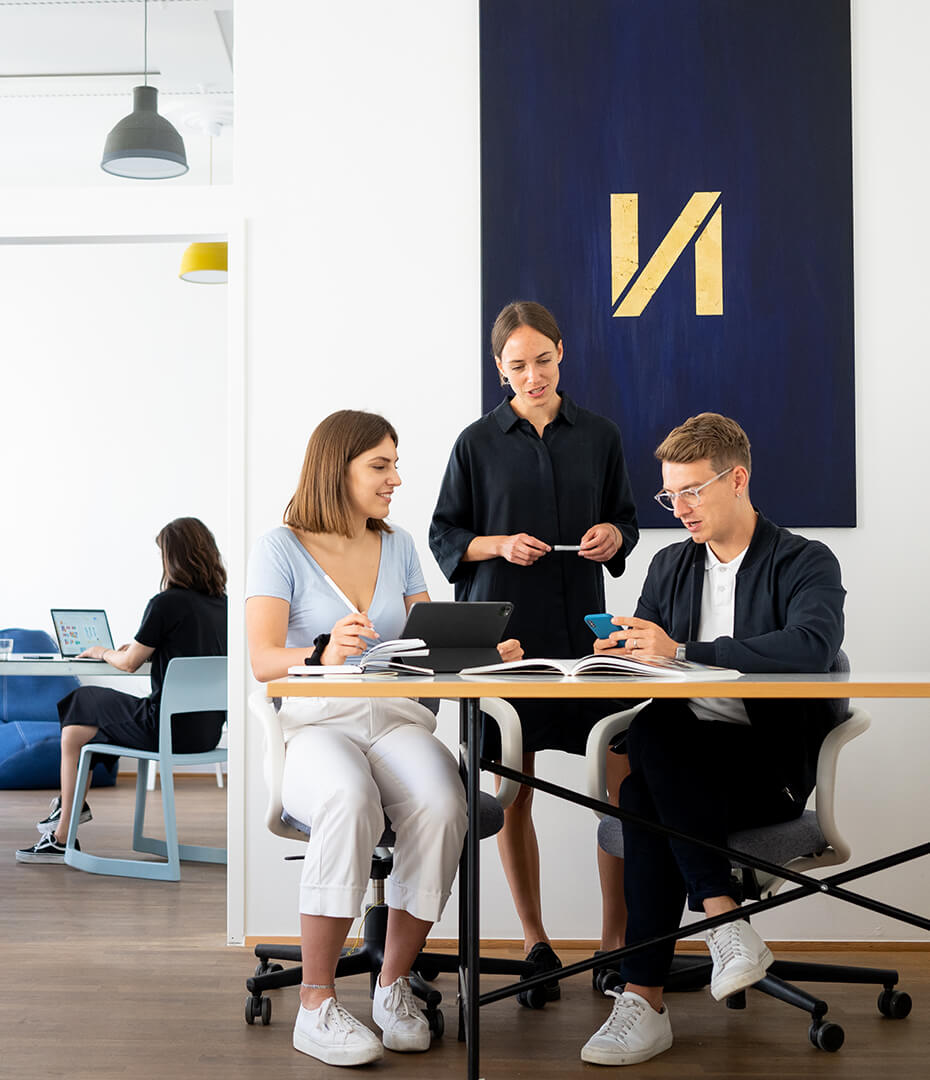 We are a design and innovation studio creating engaging, accessible digital experiences for everyone. Our team of product designers and strategic consultants combine beautiful design and creative strategies to build and promote user interfaces that make a real difference to people's lives.