The fascination of Midjourney
After delving into "Dall-E" in one of our artificial intelligence blog articles, we are now diving into the fascinating world of Midjourney. In this blog article, we will take an in-depth look at Midjourney, explore how it works, and explore the possibilities that this impressive AI technology opens up for various industries and creative fields. Let's dive into the fascinating world of Midjourney and discover the magic behind this groundbreaking artificial intelligence.
In the modern world, digital technologies are ubiquitous. But sometimes it feels like we're wandering through a digital wasteland, searching for new experiences and inspiration. But that's where Midjourney comes in. We can expect an exciting journey of discovery into new digital possibilities that can expand and support our creativity in completely new ways – even for non-designers.
The San Francisco visionaries who bring images to life with Midjourney
What is Midjourney actually? Midjourney is a fascinating generative artificial intelligence program and service developed and hosted by the San Francisco-based independent research lab Midjourney, Inc. This innovative system is capable of generating images based on natural language descriptions called "prompts." If you're familiar with OpenAI's "DALL-E" and "Stable Diffusion," Midjourney will excite you as well.
The visionaries behind Midjourney have managed to develop an AI that can generate highly complex and realistic images from abstract descriptions. This advance marks a significant step in the world of generative AI and offers a wide range of applications from creative design to solving complex visual problems.
Different Versions of Midjourney for specific Usecases
The magic of Midjourney lies in the diversity of its models, each of which has a unique ability to create different types of images. Whether it's for depicting realistic landscapes, abstract artwork, or fantastical creatures, Midjourney has you covered.
How can Midjourney be used in general?
Midjourney is not a standalone application or web app, but a tool used in conjunction with the chat tool Discord. Similar to ChatGPT, Midjourney works via inputs and commands using artificial intelligence to create images.
To use Midjourney, you can join the Discord channel, where the tool is integrated. In doing so, you don't need to install separate software on your computer. Instead, you can access the Discord channel directly in your browser via the Midjourney web app.
Once you join the channel, you'll be able to generate creative images using commands and inputs. Based on this, Midjourney's artificial intelligence will create the desired image and present it to you.
The magic of Midjourney lies in the diversity of its models, each of which has a unique ability to create different types of images. Whether it's for depicting realistic landscapes, abstract artwork, or fantastical creatures, Midjourney has you covered.
The latest model 5.2 (release in June 2023), which has now become the standard option, sets new standards in image generation here. But that's not all – Midjourney gives you the freedom to choose from a variety of models.
 "Midjourney routinely releases new model versions to improve efficiency, consistency and quality. The latest model is the default, but other models can be used by adding the "–version or –v" parameter or using the "/settings" command and selecting a model version. Each model is characterized by producing different types of images." 
Source: midjourney.com
Overview of the available models: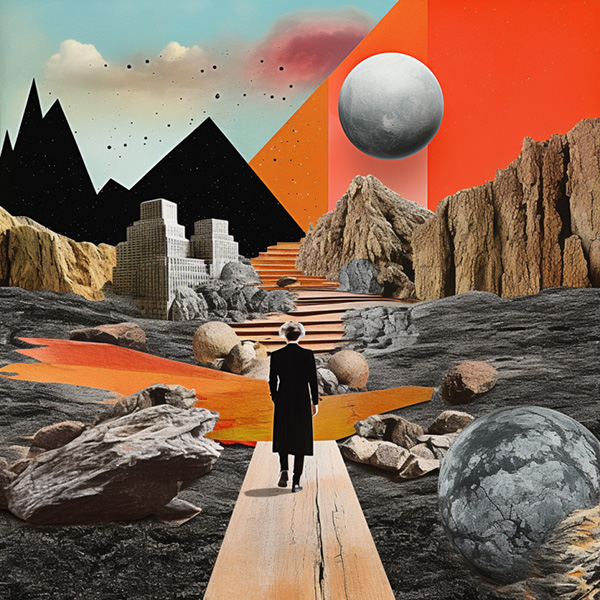 Model version 5.2
Experience detailed, sharper results with stunning color, contrast, and composition. This model understands prompts better than previous versions and responds perfectly to the entire creative space.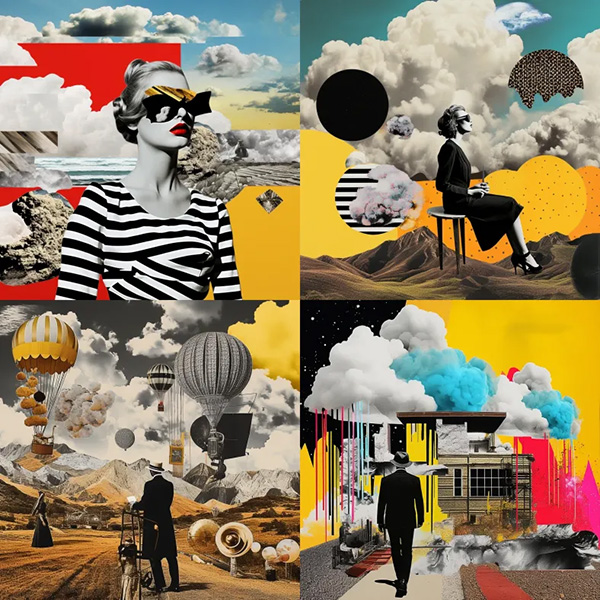 Model version 5.2 + Style Raw 
Model versions 5.1 and 5.2 can be refined with the Raw parameter to match the Midjourney standard aesthetic.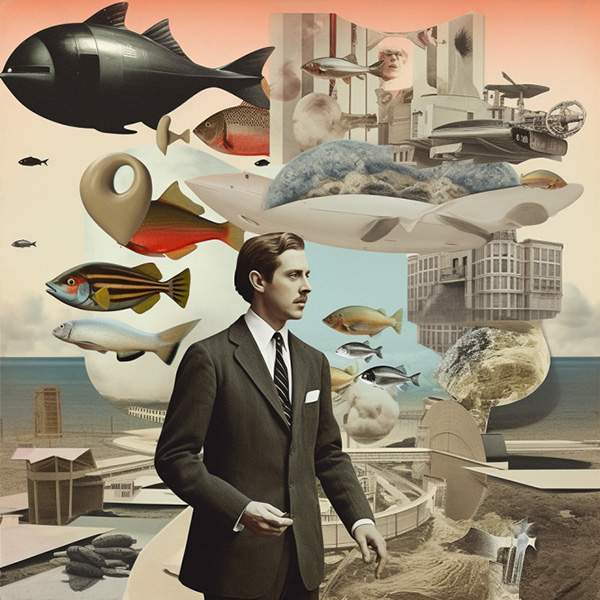 Model version 5.1:
This version provides a strong default aesthetic for simple text prompts. It features high coherence, precise interpretation of prompts, reduced artifacts and increased image sharpness. It also supports advanced features such as pattern repetition.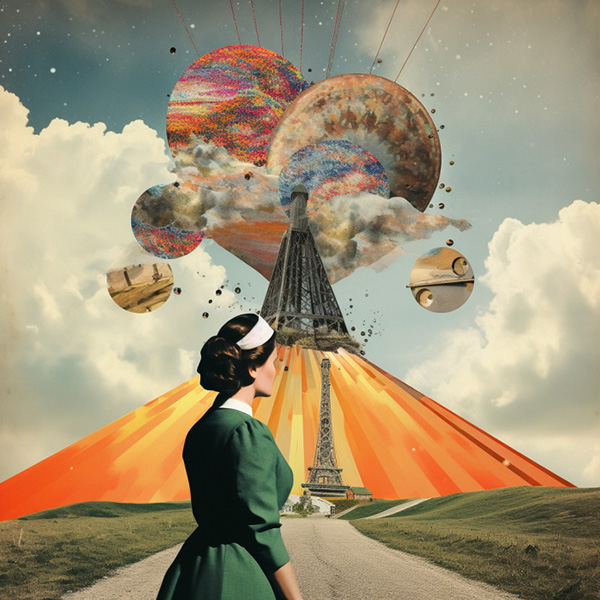 Version 5 model:
This model produces images that closely match the prompt, but may require longer prompts to achieve your desired aesthetic.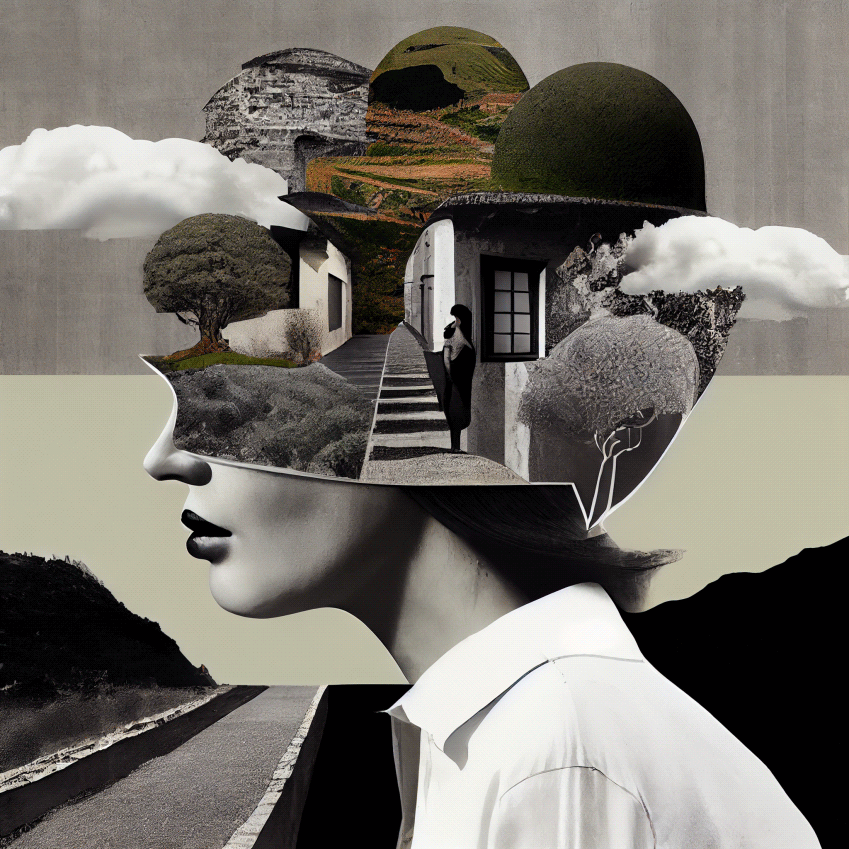 Model Version 4:
With a completely new codebase and AI architecture trained on the Midjourney AI supercluster, Model Version 4 provides increased knowledge of creatures, places, and objects compared to previous models.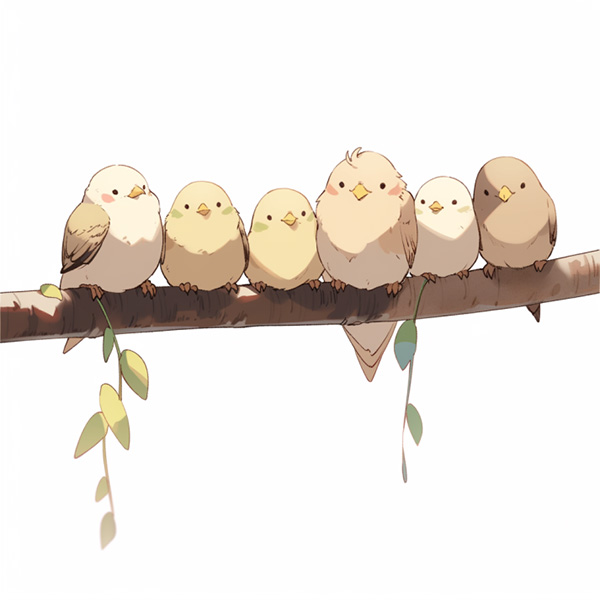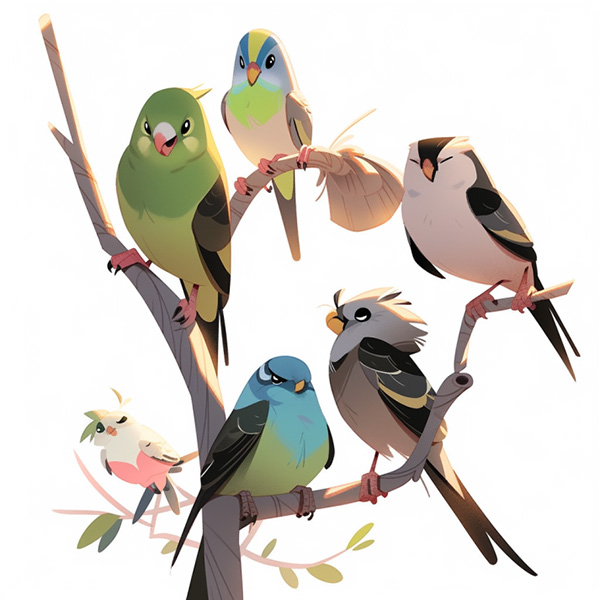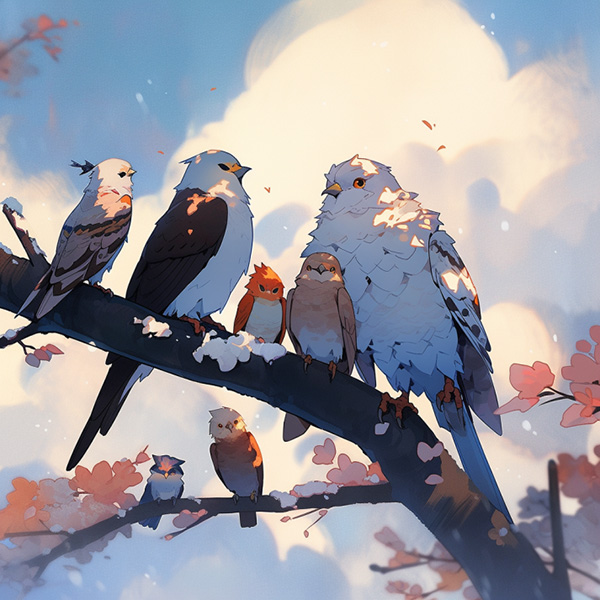 Niji model version 5:
The Niji model, in collaboration with Spellbrush, is specifically designed for anime and illustrative styles. It has a deep understanding of anime styles and aesthetics, and is great for dynamic action shots and character-oriented compositions.
How can I change the models?
With the parameter "–version" or" –v"
(see figure)
you can easily switch between different model versions and find the ideal setting for your needs. If you prefer to change the model version via the user interface, you can use the "/settings" command
(see Fig.)
and select a model version from the list.
What else can I customize?
The simple answer to this question is: What can I not? So, to make the range of possible prompts more tangible and to make it even easier for you to get started right away, we have compiled the most important prompts at a glance:

This prompt removes people from a scene
This prompt allows you to explore unusual aesthetics and subjects


				
					--quality <.25, .5, or 1>
				
			
This prompt defines the quality of the rendering

In order to give you an idea of the function of change aspect ratio, here are a few examples and how exactly they alter the initial result.

Let's start with a simple prompt for the image of a man: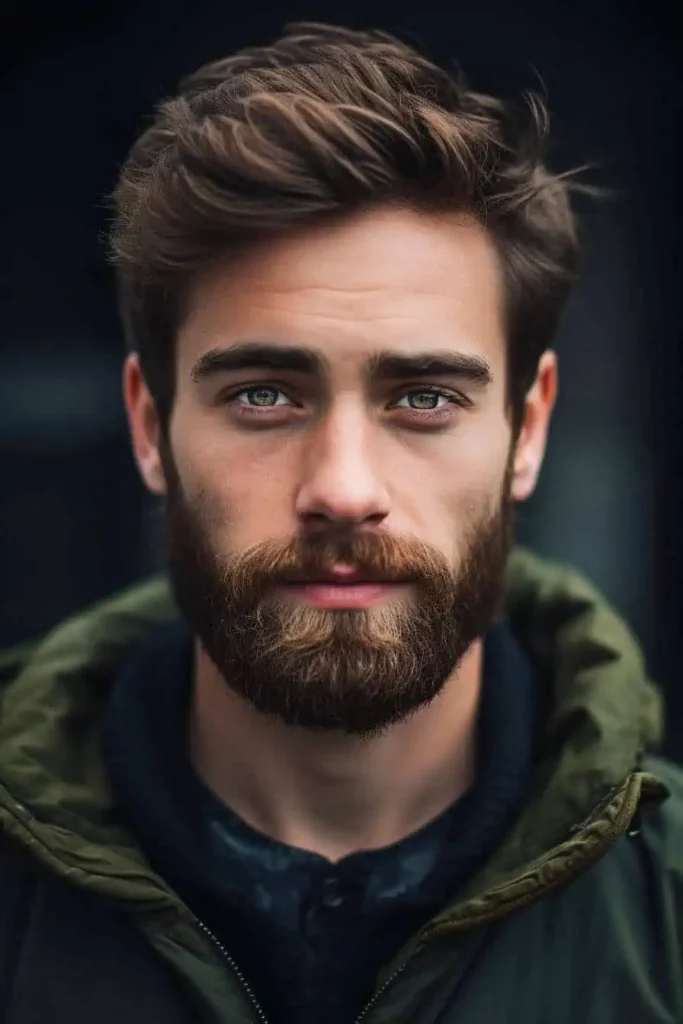 Young man with short beard, photograph, soft focus background 
--ar 2:3
				
			
Now we want to change not only the backgrounds but also the format in general: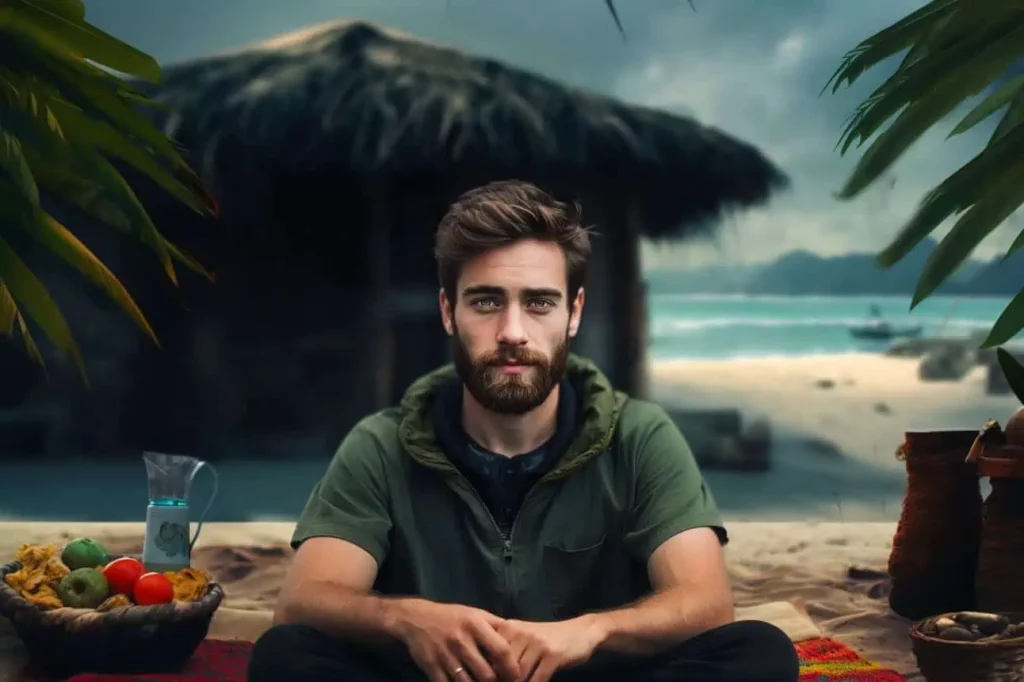 On a tropical beach  --ar 2:3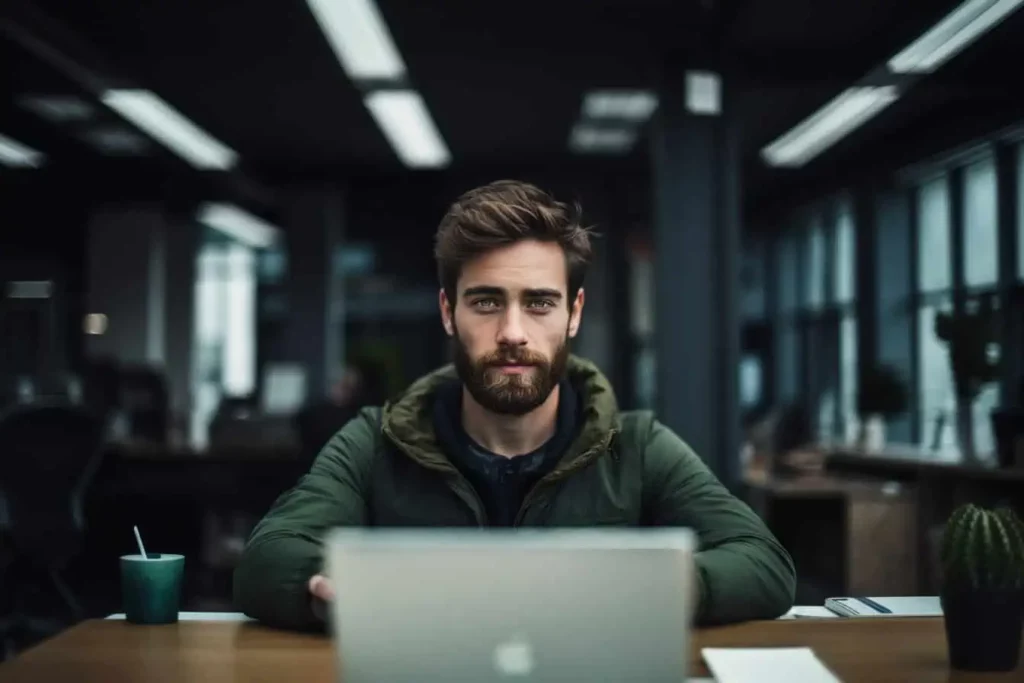 Sitting at a desk in an office --ar 3
				
			
Another trick Midjourney offers for changing the generated image section is the panning function. You can easily generate the new, desired image section by using the arrows. The section that follows illustrates how it works.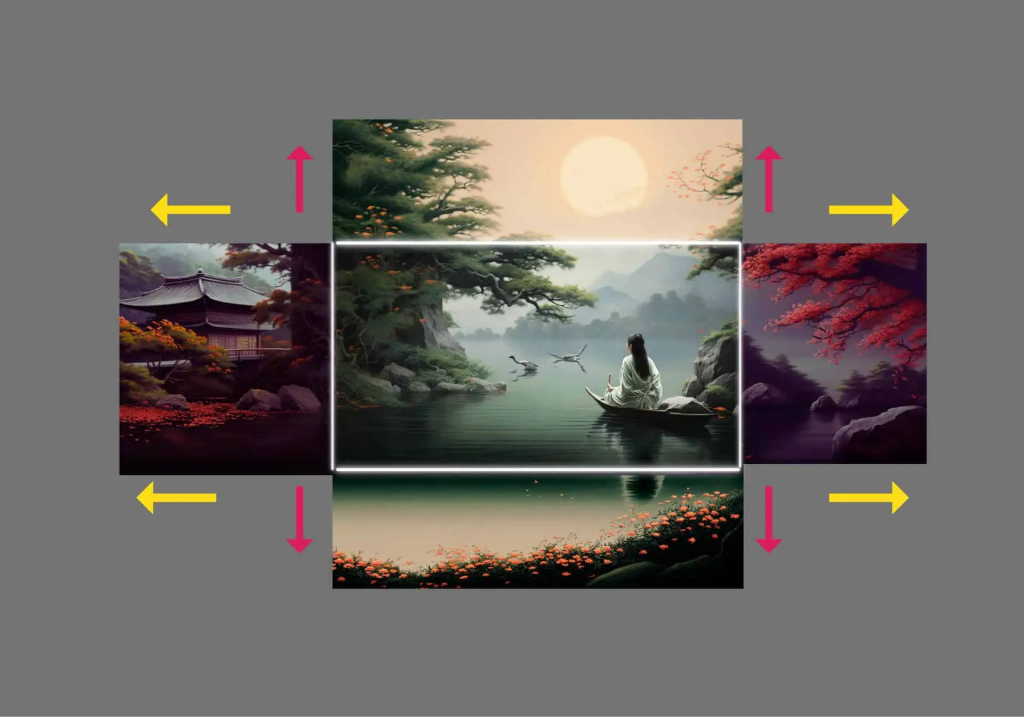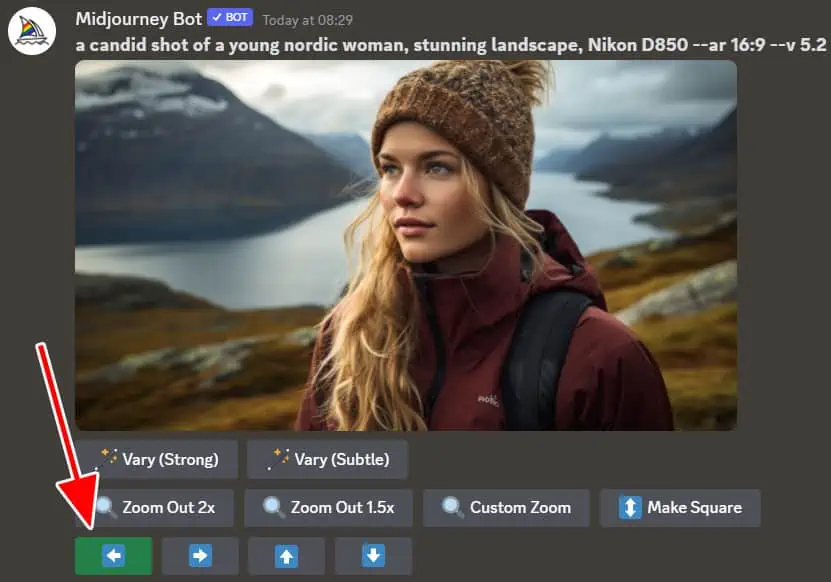 What styles can I generate with Midjourney?
There are no limits here. You can gain inspiration from a number of already generated images. Here are four examples of how this can look: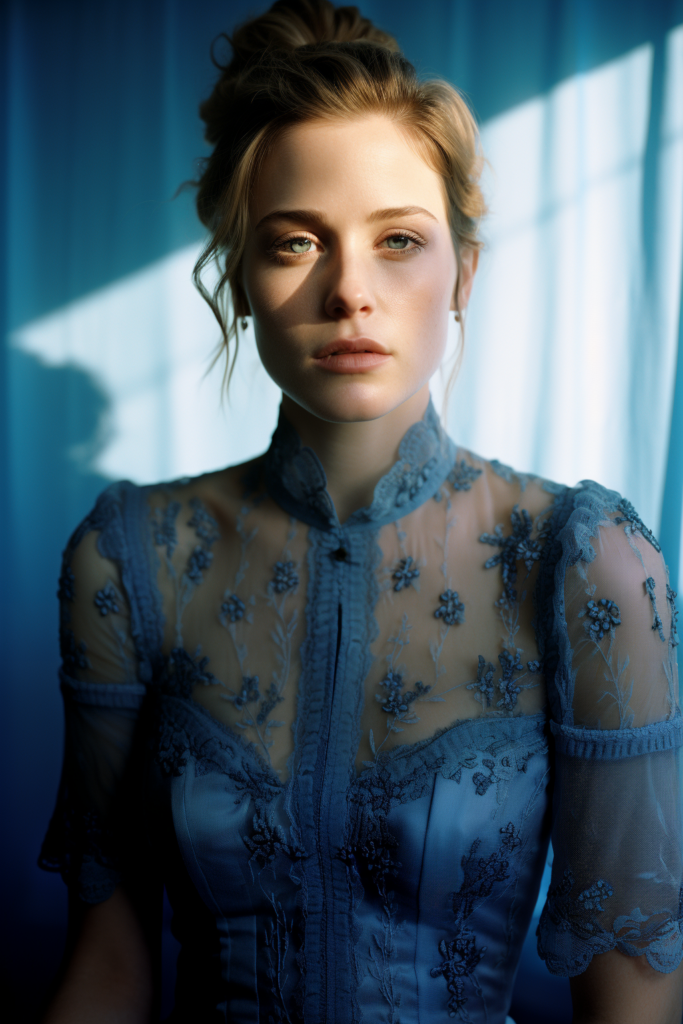 Prompt:
Evan Rachel Wood, in a blue lace sundress with her hair pushed back by a hair band, bright lighting, touch of light blue, composes with wide open lens, low angle perspective, emulates a professional camera, f/ 5. 6 aperture, sharp focus, close-up zoom, photorealistic, natural face, detailed human facial features, detailed hair and wrinkles, emotions, small facial mannerisms, like captured reality, the small details captured, rule of thirds, portrait, focused, clean sharp focus, no blur, crystal clear, hyper-detailed, high- resolution, 8K, Ultra-high-definition, high quality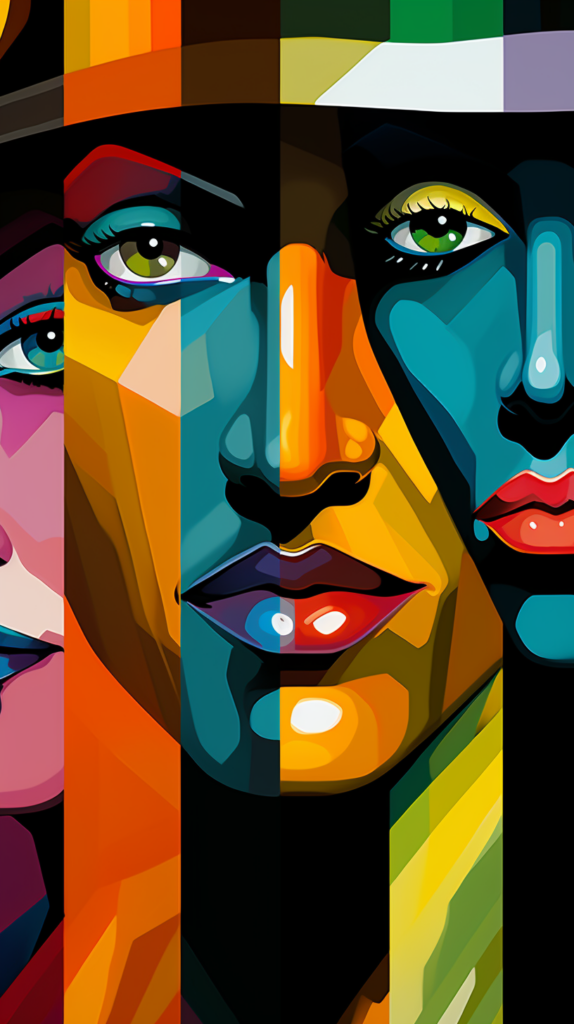 Prompt:
Super cool futuristic concept art of trippy modern art alien Cabaret Circus characters from the 4th dimension of a strange alternate reality, colourful Risograph by Patrick Nagel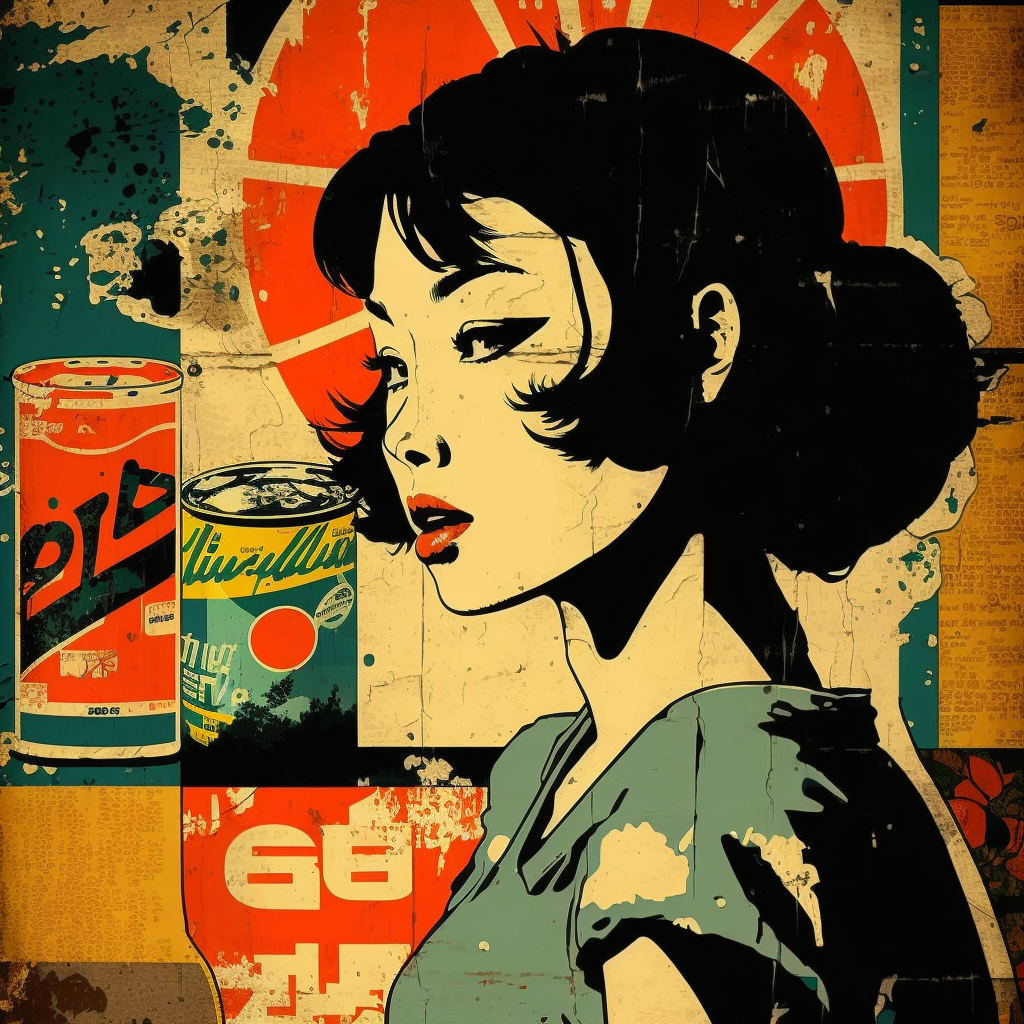 Prompt:
Pop art collage retro grunge O–Ren Ishii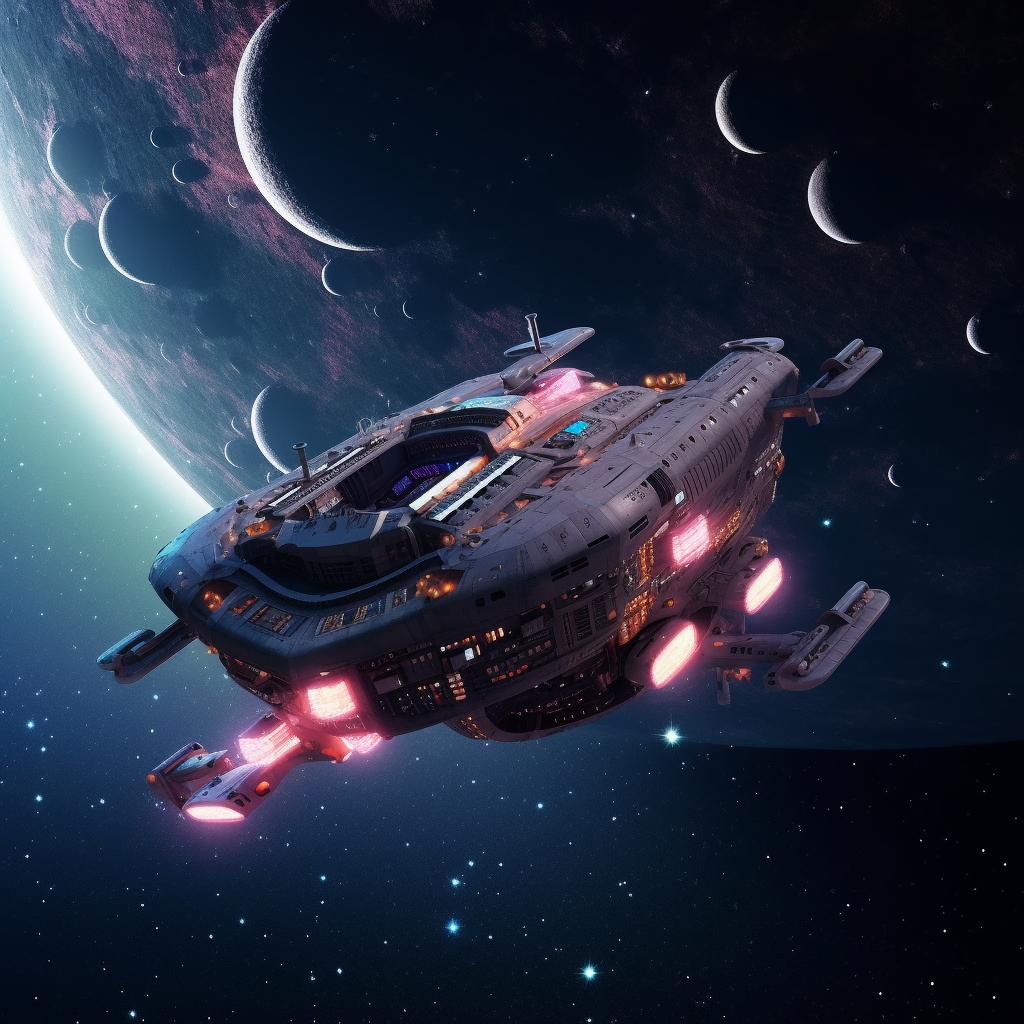 Better still, instead of ours, why not try creating some of your own examples!
Midjourney opens up a wide range of opportunities and uses in the field of UX/UI design
Here are some specific benefits:
Innovative design support: Image-generating AIs bring creative concepts to life by producing unique and aesthetically pleasing images that might not immediately occur to human designers.

Time and resource efficiency:
Integrating AI into the design process speeds up image generation and enables the creation of large volumes of high-quality images in less time. This minimizes manual labor and streamlines the development process.

Consistent design:
AI-based image generation ensures consistent visual aesthetics, which is especially important in the design of user interfaces and brand identities.

Personalized user experience:
By adapting AI models to the specific preferences and needs of the target audience, UX/UI designers can develop personalized and engaging designs.

Creativity enhancement:
Image-generating AIs serve as creative tools that provide UX/UI designers with new ideas and approaches for unique user experiences.

Realistic visualization:
Advances in AI technology enable the generation of highly realistic images that are valuable for prototyping, mock-ups, and presentations in UX/UI design.

Efficient prototyping:
AI-based image generation supports the prototyping process by providing rapid visualizations of user interfaces before extensive manual design work is invested.
What you should keep in mind to use Midjourney responsibly
Midjourney, as an image-generating AI, undoubtedly offers impressive benefits and opportunities for creating creative images. However, you should be aware that its use can also bring some risks. The AI-generated images, if used with misleading or malicious intent, can potentially contribute to the spread of misinformation or manipulation. 
Midjourney's CEO (David Holz) recently commented on possible rules for the AI image generator during a Midjourney discussion on Discord, emphasizing the difficulty of setting clear guidelines, especially for depicting real people, as the images generated become more realistic and the tools increasingly powerful. However, Midjourney is actively working to refine AI moderation tools that can screen generated images for inappropriate behavior. One example is OpenAI's competitor Dall-E, which, according to the Washington Post, cannot generate images that depict political actors, significant conspiracies, or geopolitical events.
Therefore, it is essential to use such technologies responsibly and to bring their application in line with ethical guidelines and legal requirements in order to minimize their potential negative impact.
New perspectives emerge, but the journey with Midjourney continues
Midjourney's fascinating journey through the digital world shows how artificial intelligence can push the boundaries of creativity. From realistic landscapes to abstract artwork, Midjourney offers the tools to make your vision a reality. The future of art and design is being reshaped by Midjourney's innovative technology, and now is the time to become part of this exciting journey.
If you are ready to take your creative projects to the next level and explore the endless possibilities of Midjourney, don't hesitate to contact us. Our dedicated team is available to answer your questions, give you tips, and support you in your creative endeavors. 
If you want to know more about how to improve your experience, please feel free to get in touch with us.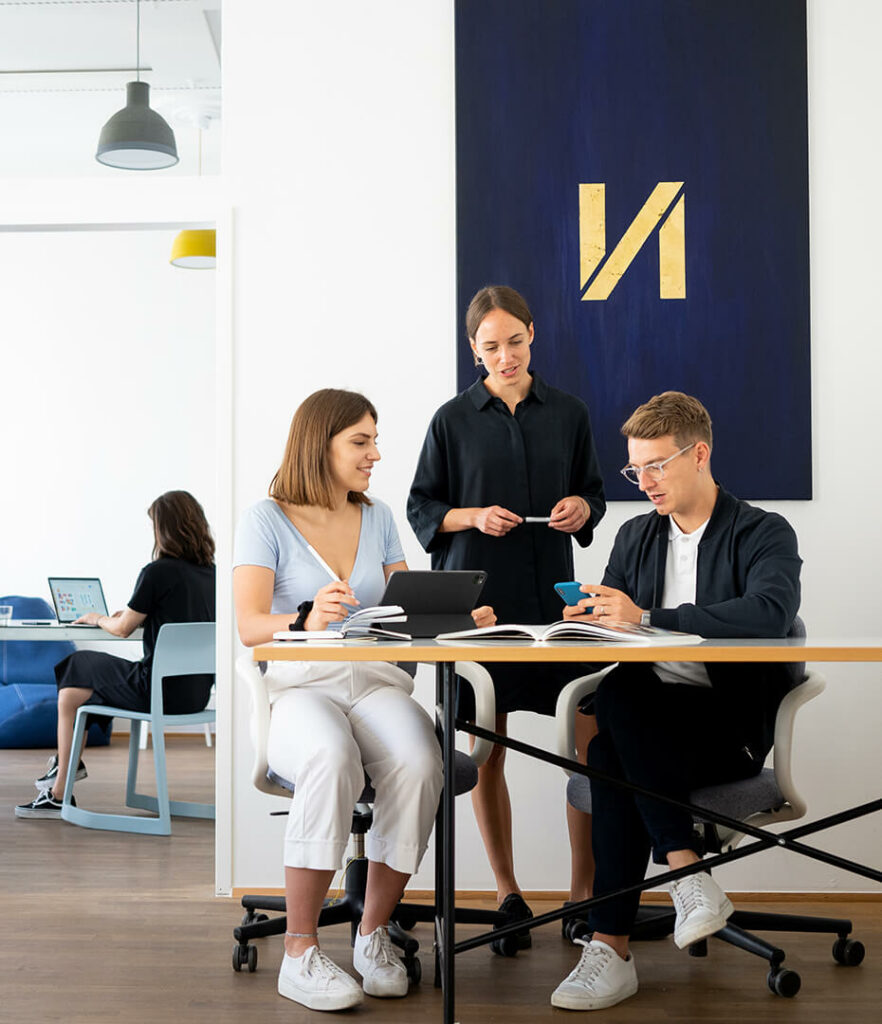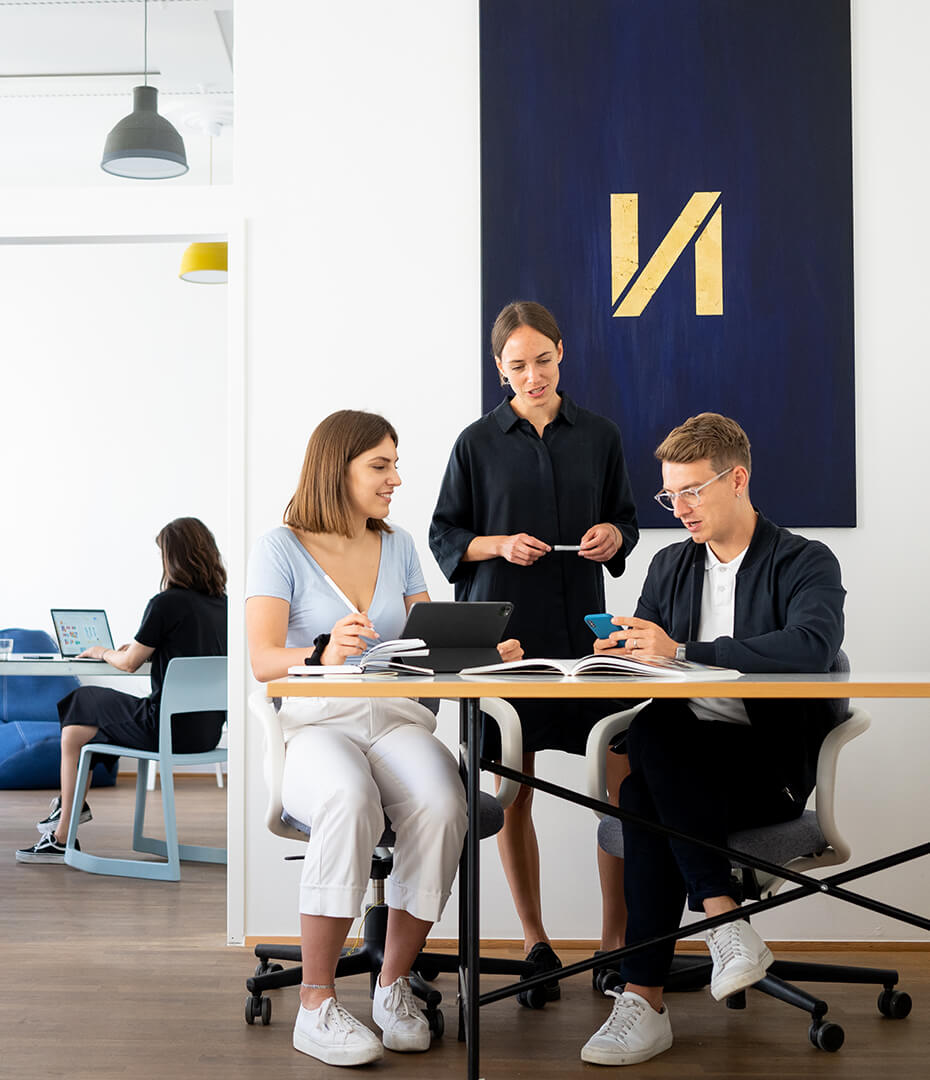 We are a design and innovation studio creating engaging, accessible digital experiences for everyone. Our team of product designers and strategic consultants combine beautiful design and creative strategies to build and promote user interfaces that make a real difference to people's lives.