Summary
STARS utilises gamification to increase loyalty for banking customers
By adopting intelligent triggers STARS encourages retention through a virtual currency. Banking customers used the currency to make day-to-day transactions and made it easier for them to purchase banking products. Initially developed for the German financial sector, the appeal of STARS usability led it to break away into its own stand-alone app. After we created the STARS brand identity with its own distinctive design and market strategy, it was ready to be offered to other clients.
Services
Branding, Wireframing, UI/UX Design, Art direction
---
Description
Build a pitch and design the user interface with an accelerator mindset
For STARS to reach its full potential, ENNO strengthened the client's USP and created a new branding to complement the reworking of their existing solution. We also created UI concepts for both front-end and back-end, factoring in the client's corporate identity at every step. Finally, we put together a pitch presentation underlining this new sales strategy powered by STARS.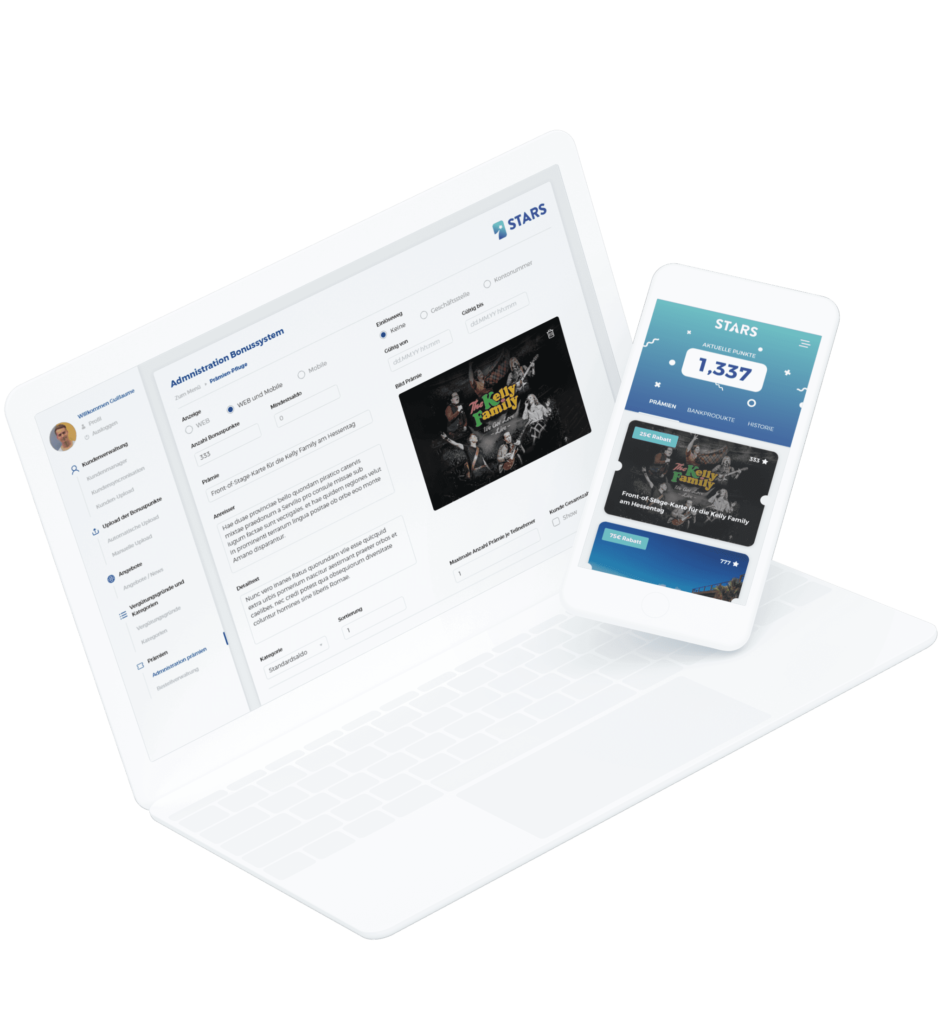 Montserrat
A Á B C D E É F G H I Í J K L M N O Ó Ö Ő P Q R S T U Ú Ü Ű V W X Y Z
a á b c d e é f g h i í j k l m n o ó ö ő p q r s t u ú ü ű v w x y z 1 2 3 4 5 6 7 8 9 0
Le petit prince s'en fut revoir les roses: "Vous n'êtes pas du tout semblables à ma rose, vous n'êtes rien encore, leur dit-il. Personne ne vous a apprivoisées et vous n'avez apprivoisé personne. Vous êtes comme était mon renard. Ce n'était qu'un renard semblable à cent mille autres. Mais j'en ai fait mon ami, et il est maintenant unique au monde."
"The team managed within a few days to create an elevator pitch, conceived and design a new interface. We are really looking forward to work again together."

Joachim Degel

Managing Director at BGK GmbH & Co. KG
Gamified UX
Gamification as UX: bridging the gap between banking and lifestyle
As a virtual currency, the inspiration behind the name STARS came from the points collected in video games. In line with our concept, we launched leaderboards, fun missions and rewards to make the user experience as sticky as possible. The more STARS points being acquired meant more time being spent on the banking apps; maximising opportunities to upsell financial and lifestyle products.